Turning on the Heat

Q&A with Sudari Freeman, NYCHA Heating Superintendent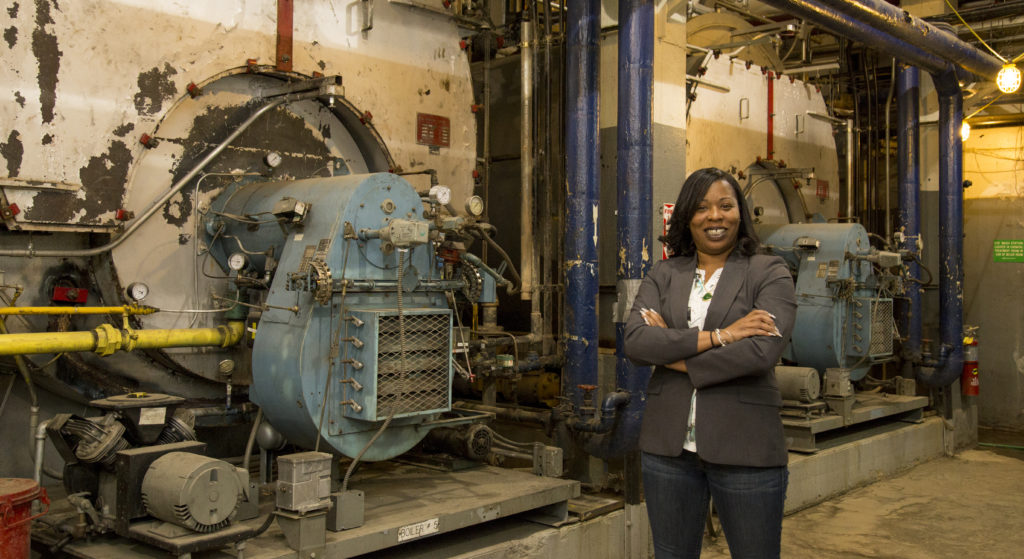 Sudari Freeman is a heating superintendent in Brooklyn. She's also a native of the borough and a former resident of Sumner Houses. NYCHANow spoke with her to learn more about what she does.
What does a heating superintendent do?
I make sure that heat and hot water are maintained throughout the 24 developments I'm responsible for. I supervise the heating plant technicians (HPT), maintenance workers, and oil burner mechanics involved with this work.
What's your typical day like?
During the heating season, I check for open work orders in my 24 developments as soon as I come in. If there are any major or scheduled outages, I'll report out on that and create the necessary work orders. If there are any emergencies, I'll coordinate with the skilled trades supervisors and/or vendors to get staff who can respond to them. Then I go out in the field and check the boiler safety equipment. We also check the tank room equipment to make sure it's working properly.
Outside of the heat season, it's basically the same duties, since we're still providing hot water service. In addition, we oversee overhauls of the boilers and heating equipment. My staff also overhauls the tank rooms and the heat distribution systems to prepare for the upcoming heating season.
What's your NYCHA career history?
I've been with the Housing Authority for 18 years. I started out as an emergency services aide (a call taker, before there was a CCC). From there, I became an HPT, then an assistant superintendent, and finally a superintendent.
What do you like most about your work?
I like fixing things and seeing customers satisfied once we've made a repair. Restoring service to residents is very gratifying. And I like to interact directly with residents. I try to visit residents I've assisted, and will give them my number in case they have any questions in the future.