Tech Connect

Chair Recognized for NYCHA's Efforts to Connect Residents to Careers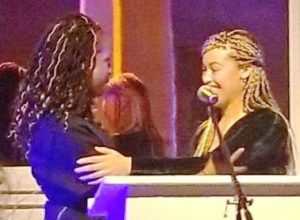 On October 18, NYCHA Chair and CEO Shola Olatoye was honored by Coalition for Queens (C4Q), a non-profit that is partnering with NYCHA to connect residents to job opportunities in the tech industry, at the organization's fifth annual gala, Tech Bash.
"A critical part of our NextGen NYCHA strategic plan is to connect residents to economic opportunities, including the growing tech field," said Chair Olatoye. "I accept this award on behalf of the NYCHA team working to support residents with high-quality job training opportunities in tech. Together with C4Q, we will continue to invest in innovation and in the future of New Yorkers."
Thirty-five NYCHA residents will be enrolled in a pilot program that will prepare them for good-paying, in-demand jobs in IT infrastructure, cyber security, and software development. Eleven employer partners have pledged to consider candidates from the training in lieu of a college degree.
C4Q strives to diversify the city's tech industry. Participants in its training program are representative of the NYC community, with more than 50 percent women, 60 percent African American or Hispanic, 50 percent immigrant, and 50 percent without a college education.
The October 18 Tech Bash brought together hundreds of partners dedicated to creating pathways of opportunity in the tech industry for underserved New Yorkers.
"The Tech Bash underscores C4Q's commitment to the belief that a diversity of cultures, backgrounds, and experiences is fundamental to the growth of a healthy and vibrant tech ecosystem in New York City," said Jukay Hsu, C4Q's Executive Director.