Talking Respect, Efficiency, and Sustainability at the EEC

By George Jones, Housing Assistant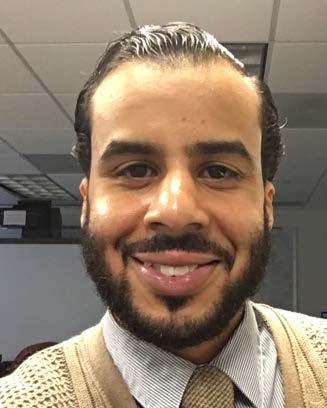 How important are respect, efficiency, and sustainability to you in your everyday life? It's safe to assume that your answer lies somewhere between "very important" and "absolutely vital." Now consider that the people we serve and serve with would say the same. That's why these values comprise NYCHA's first two core values (see below), and why they were the focus of the Employee Engagement Committee's (EEC) second meeting on June 7.
The meeting kicked off with a team-building exercise: EEC members tossed balls of yarn around the room according to instructions from Director of Employee Engagement Yvette Andino and Sophie Dover, Analyst in the Office of the Chair. The web of strands of different colors demonstrated the importance of our interconnectivity in creating and sustaining safe, clean, and connected communities as well as the other core values of being a diverse and inclusive community and a collaborative workforce.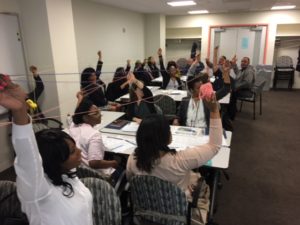 EEC members then brainstormed topics they would like to continue exploring as part of the committee's work, such as:
Strengthening communication between Central Office and front-line employees;
Empowering staff; and
A mentoring program for staff that involves education and professional opportunities.
The meeting closed with a discussion of how organizational skills and work prioritization can promote efficiency. EEC members said that cooperation among colleagues helps reinforce the bonds that are so vital to our work at NYCHA, as illustrated by the yarn web.
Stay tuned for details about the EEC's July meeting, which was held at First Houses. As the country's first public housing development, it was a fitting venue for the EEC to continue exploring how to make NYCHA a better and more effective place to work.
 If you'd like to assist the EEC with its mission, please reach out to Yvette Andino at yvette.andino@nycha.nyc.gov.
NYCHA's Core Values:
We respect NYCHA's employees, residents, and stakeholders
We operate efficiently and sustainably.
We are a diverse and inclusive community.
We are a collaborative workforce, accountable to ourselves and our residents.
We create and maintain safe environments for our residents and ourselves.