"Serving Our Residents Is Our Mantra"

Interim Chair Brezenoff Talks Customer Service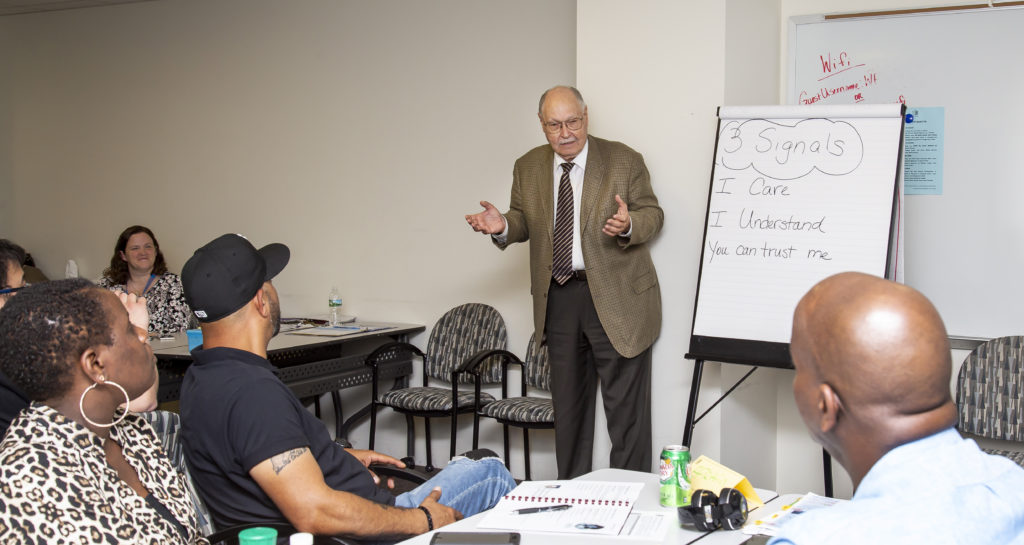 On June 1, his first day at the Authority, Interim Chair and CEO Stanley Brezenoff dropped in on the brand-new "Exceptional Customer Service" training class at 250 Broadway. The daylong training provides regional asset managers, directors, housing managers, assistant managers, and caretakers with tools to enhance their interactions with residents as well as an opportunity to discuss how customer service can be improved at NYCHA.
Interim Chair Brezenoff spoke about his background and objectives at the Authority. His advice for NYCHA employees:
Either we're serving our residents or we're helping the people who serve our residents. That's the mantra we should all be embracing, that's what we're about . . . We've had a tough time over the last several months in the public eye and the media. And I never dismiss the criticism out of hand; often it's calling attention to things that can be done better or corrected.

But I also don't let criticism define an organization like NYCHA. We should not allow that to happen. We should be energized by criticism. We should take on the substance of it and use it to do our job better. We should never forget the tremendous work, the good work, the important work, that goes on every day, that you and your colleagues do. So that's what we have to keep in mind, even as we're acknowledging our lapses from perfection and the need to strive for perfection. There's a lot of good that goes on. And you and your colleagues are responsible for that.