Seeking Success through Collaboration and Accountability

By Ava-Gay Blagrove, City Planner, Capital Planning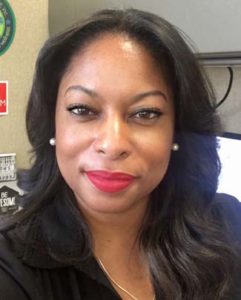 On September 13, Employee Engagement Committee (EEC) members met to discuss how we personify NYCHA's core values in our daily work lives. One group's conversation centered on what it means to be "a collaborative workforce, accountable to ourselves and to our residents."
It was fitting that during this discussion we were joined by the leadership of NYCHA's Finance Department, including Chief Financial Officer Karen Caldwell. Each member of Finance's leadership team provided an overview of his/her department's functions and major accomplishments, and then answered questions from EEC members.
The Finance Department definitely demonstrates how collaboration and accountability translate into collective success. Working across NYCHA departments, Finance keeps NYCHA's bills paid (including your paycheck!). Finance also keeps NYCHA's insurance policies up-to-date and pays claims; monitors budgets, accounts, investments, and spending; and analyzes and reports on the numbers to promote transparency and hold us accountable to the decisions we make and how we operate. Controller Jeff Pagelson summed up the latter function well: "Financial reports tell our story from a numbers point of view."
Transparent financial reporting enables NYCHA residents, stakeholders, and the public to understand our revenue, expenses, and fiscal priorities. This transparency also keeps us accountable to ourselves and gives us insight into NYCHA's inefficiencies, providing opportunities to become more innovative and resourceful. Our utility spending is a perfect example. NYCHA's annual revenue is approximately $3 billion. Utilities cost approximately half a billion dollars annually. That means one-sixth of our revenue pays for water, heating, and electricity! These figures were the impetus to find ways to operate more efficiently and sustainably. They motivated us to implement Energy Performance Contracts and sustainability measures and to negotiate with our partners to reduce utility bills, leading to reimbursements and bill adjustments of over $2 million and valuable energy savings.
As we face additional budget cuts, we will have to take a fresh look at our processes and expenses to develop strategies that achieve NextGen goals with fewer resources. We must collaborate to better utilize and share limited resources and information and eliminate costly and duplicative processes. The Finance Department has done such an exemplary job through collaboration, accountability, and transparency that it received the Distinguished Budget Presentation Award from the Government Finance Officers Association of the United States and Canada. The Finance Department demonstrates the success we can attain when we are a collaborative workforce, accountable to ourselves and our residents.