Save Paper & Resources – Get Your W-2 Electronically

Enroll by January 4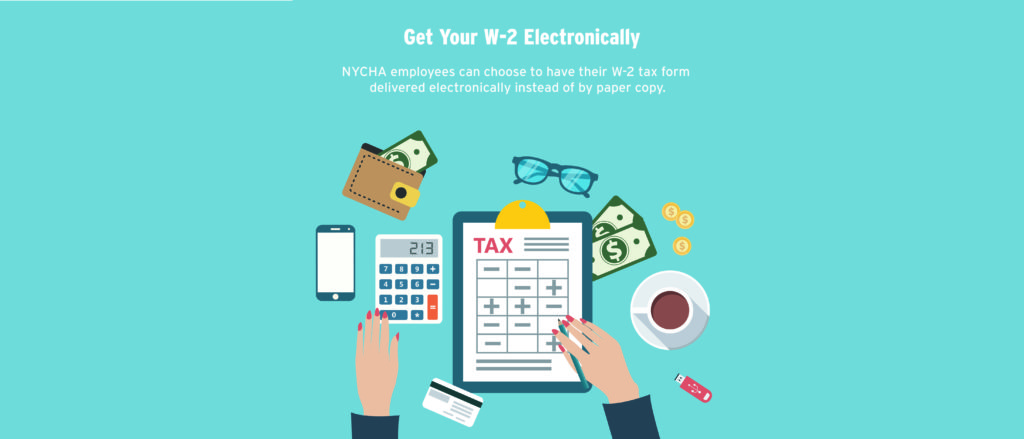 NYCHA employees can choose to have their W-2 tax form delivered electronically instead of by paper copy.
Electronic delivery is voluntary, secure, and accurate. This paperless option supports a more sustainable New York City in accordance with Mayor de Blasio's 80 x 50 program, which commits the City to an 80 percent reduction in greenhouse gases by 2050.
Employees can log in to their NYCAPS Employee Self-Service account to select electronic delivery (see directions below). If you choose this option, you will receive an email by mid-January each year with instructions for accessing your electronic W-2 form, which can be printed and saved.
Employees who have previously selected electronic delivery do not have to re-enroll.
To electronically receive your W-2 for 2018, you must select the paperless option by noon on Friday, January 4, 2019.
Directions for selecting electronic W-2 delivery:
Log in to NYCAPS Employee Self-Service
Click "Electronic W2 Delivery"
Click "Change W2 Delivery Status"
Click "Continue"
Check the box in the "Terms and Conditions" section, then enter the last 4 digits of your Social Security Number and click "Certify/Confirm"