Saturday Work Blitzes Continue

Staff Close Nearly 8,000 Work Orders at Over 50 Developments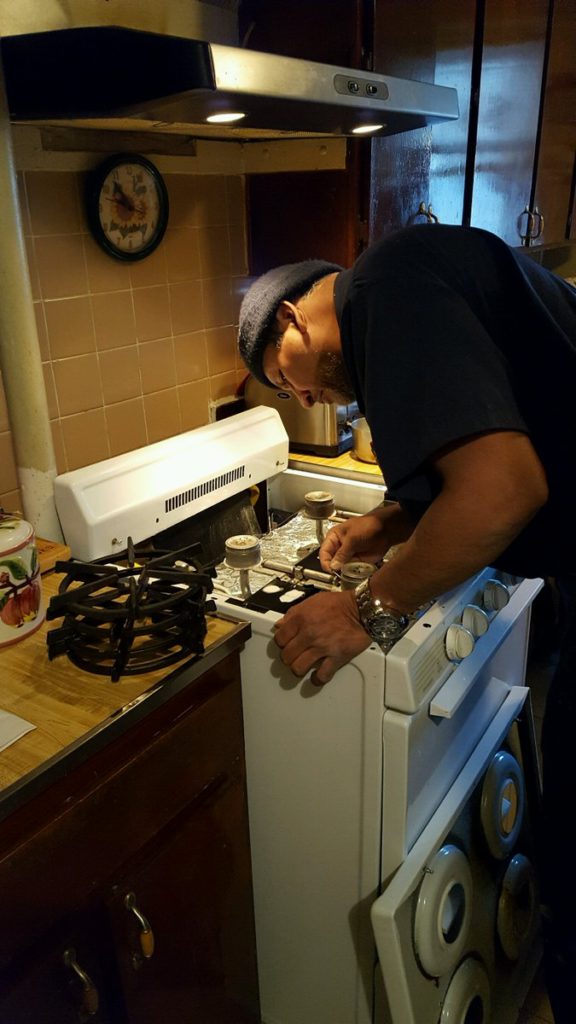 NYCHA is bringing repairs to residents faster through the ground-breaking Saturday work blitz initiative.
Since the program's launch in December 2018, NYCHA maintenance workers working twice a month on weekends have completed nearly 8,000 repairs at over 50 developments. In addition, housing assistants helped residents complete more than 1,500 annual recertifications.
"Our Saturday blitzes continue to help the Authority tackle its maintenance work order backlog while also supporting public housing residents with weekend office hours," said Interim Chair and CEO Kathryn Garcia. "We will continue to find innovative ways to improve the living conditions for all NYCHA families as we work to preserve affordable housing across the city."
"We are proud our Saturday blitzes have been able to bring real change and improvements for all NYCHA families," added General Manager Vito Mustaciuolo. "Every completed repair is a step forward, and we remain determined to be a better landlord for all of our residents."
During the most recent Saturday blitz, on March 9, staff completed repairs and assisted with annual recertifications at Queensbridge Houses North in Queens, Monroe and Mitchel Houses in the Bronx, King Towers in Manhattan, and Tompkins and Linden Houses in Brooklyn.
The Saturday blitz initiative and the expansion of NYCHA Cares – a $20 million initiative funded by Mayor Bill de Blasio's administration to tackle the skilled trades backlogs – make up major components of NYCHA 2.0, a plan to ensure quality affordable housing for all NYCHA residents.
These work orders do not include emergency health and safety repairs, which are addressed immediately by the Authority.