Safety Symposium Puts Spotlight on Safety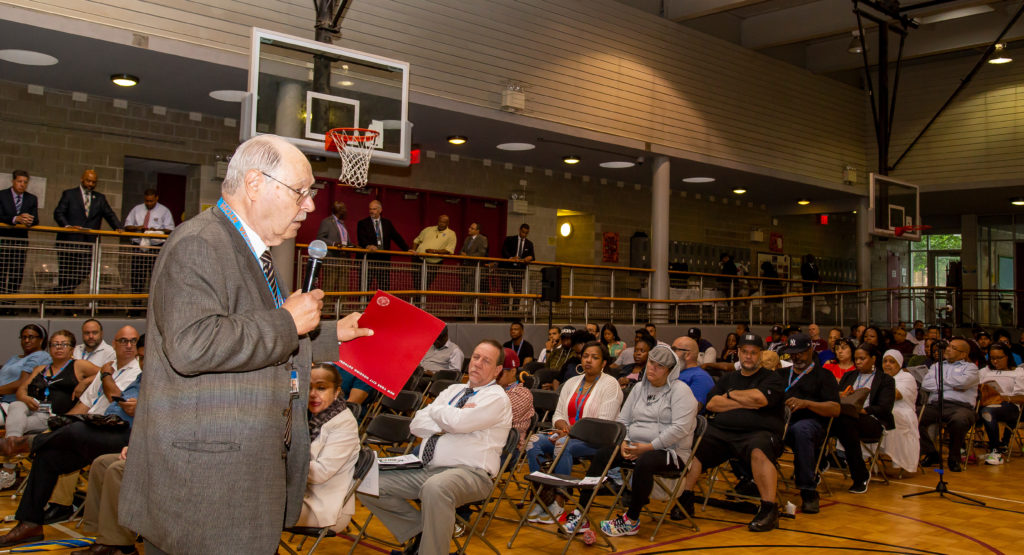 About 300 NYCHA employees attended the Authority's fifth annual Safety Symposium on June 28 at the Johnson Community Center in East Harlem.
Interim Chair and CEO Stanley Brezenoff and Teamsters Local 237 President Gregory Floyd and Vice President Ruben Torres welcomed attendees – property managers, supervisors, and safety associates from across the city as well as department directors and executive staff. The keynote speaker, Acting Chief Compliance Officer Edna Wells Handy, discussed NYCHA's core values, including safety and respect, and key compliance and safety efforts at the Authority.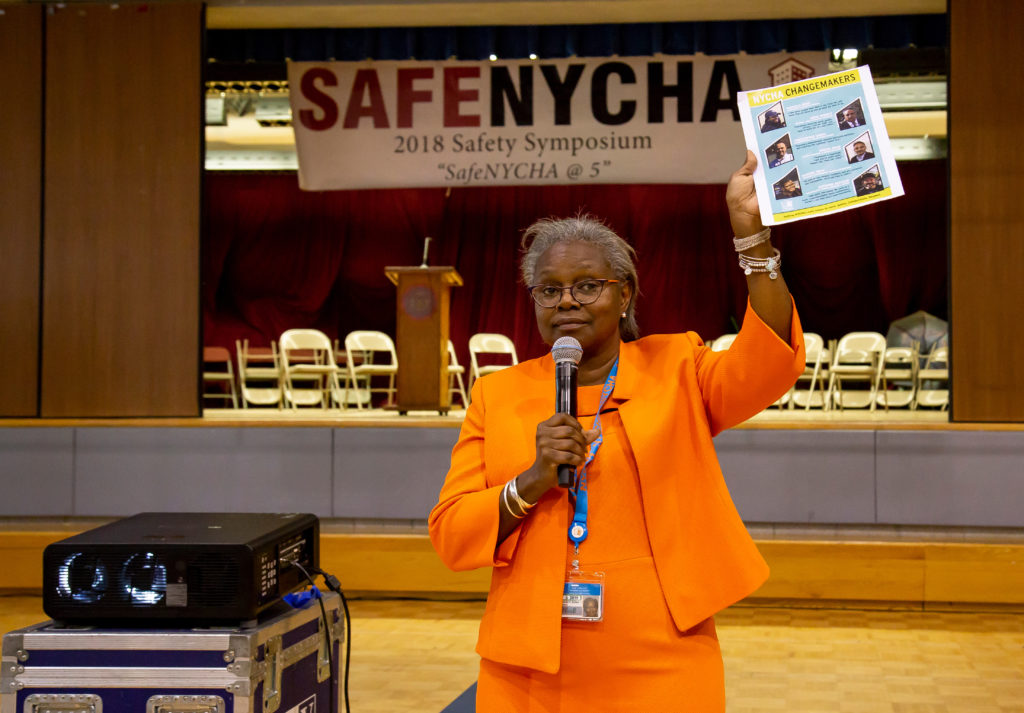 "Our charge is knowing how to stay safe and how to foster a culture of safety at NYCHA," Ms. Wells Handy declared. "That goes for all of us, whether you're a heating plant technician, maintenance worker, or building superintendent. And it's something we must approach collaboratively – frontline staff, management, and our union partners all working together."
Ms. Wells Handy then presented Richard Schmeelk, Supervisor Electrician in the Manhattan Property Management Department, with a certificate of recognition for his efforts to ensure a safe and code-compliant electrical installation at a child care center in a NYCHA building.
Vice President for Public Safety "Chief" Gerald Nelson reported on the state of NYCHA's safety program, and provided five pointers for promoting a culture of workplace safety: follow safety guidance, attend safety training, participate in safety conversations/meetings, commit to working safely, and go home in one piece. Manhattan Property Management Department Director Dennis Ovalle provided an update on safety efforts from an Operations perspective, and Local 237 Housing Division Director Kevin Norman explained the importance of communicating effectively about safety.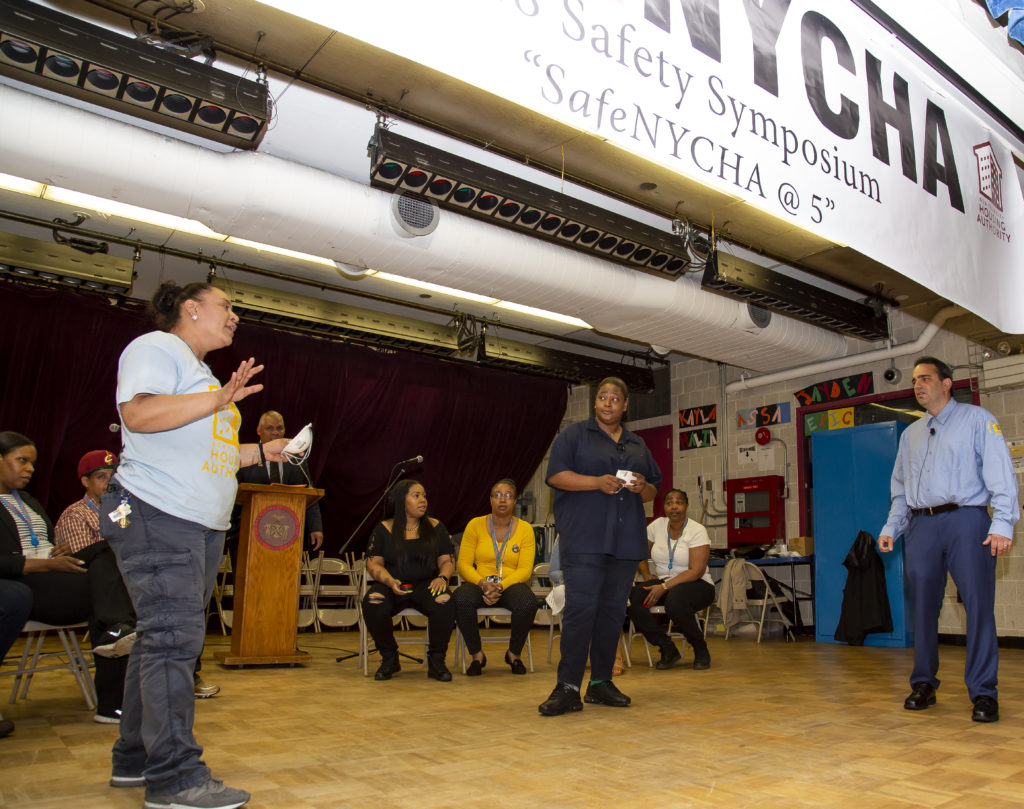 Volunteers then got the opportunity to participate in a Family Feud-style quiz game to show off their safety knowledge – led by "game show host" Andre Cirilo (otherwise known as the Deputy Director for Community Safety Strategies). Staff brought the game's safety scenarios to life in skits they acted out, and the winning team went home with emergency "go bags."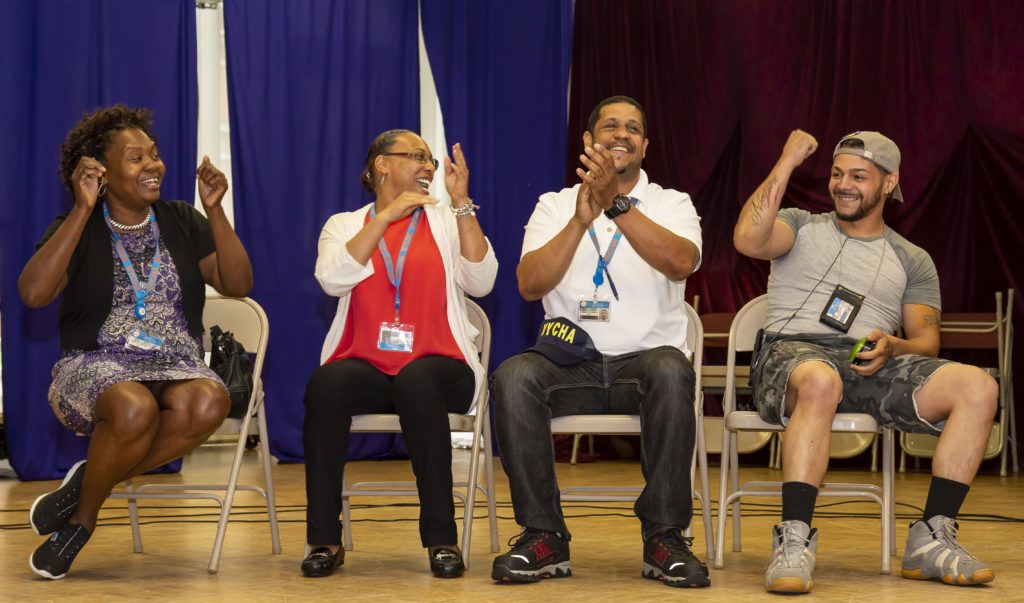 Members of each borough's Safety Congress then reported on the status of safety efforts at the developments and departments they represent. Supervisor Elevator Mechanic Robert Beale, from the Elevator Department's "Safety in Motion" committee, gave rousing remarks: "Tracking safety progress is about numbers. And the most important number? Well, that would be you! You are number one – numero uno – and none of the other numbers can ever add up to how important you are to your family, friends, and loved ones."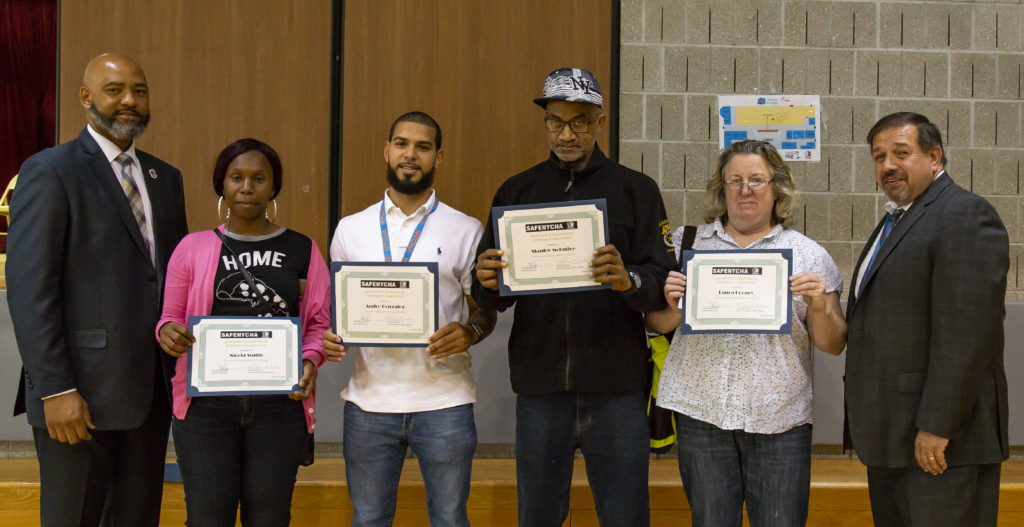 To conclude the informative – and entertaining – event, General Manager Vito Mustaciuolo and Local 237 Housing Division Director Kevin Norman recognized seven employees who have promoted safety at NYCHA:
Shannon Edmonds-Smith, Caretaker (East River Houses);
Steve Gerstner, Registrar (HR's Learning & Development Unit);
Andre Gonzalez, Caretaker (Dyckman Houses);
Carolyn Jasper, Vice President of Public Housing Operations;
Stanley McEntire, Caretaker (Albany Houses);
Laura Rooney, Carpenter (Brooklyn); and
Nicola Smith, Caretaker, (Monroe Houses).