Round the Clock Caretakers Improve Service and Customer Satisfaction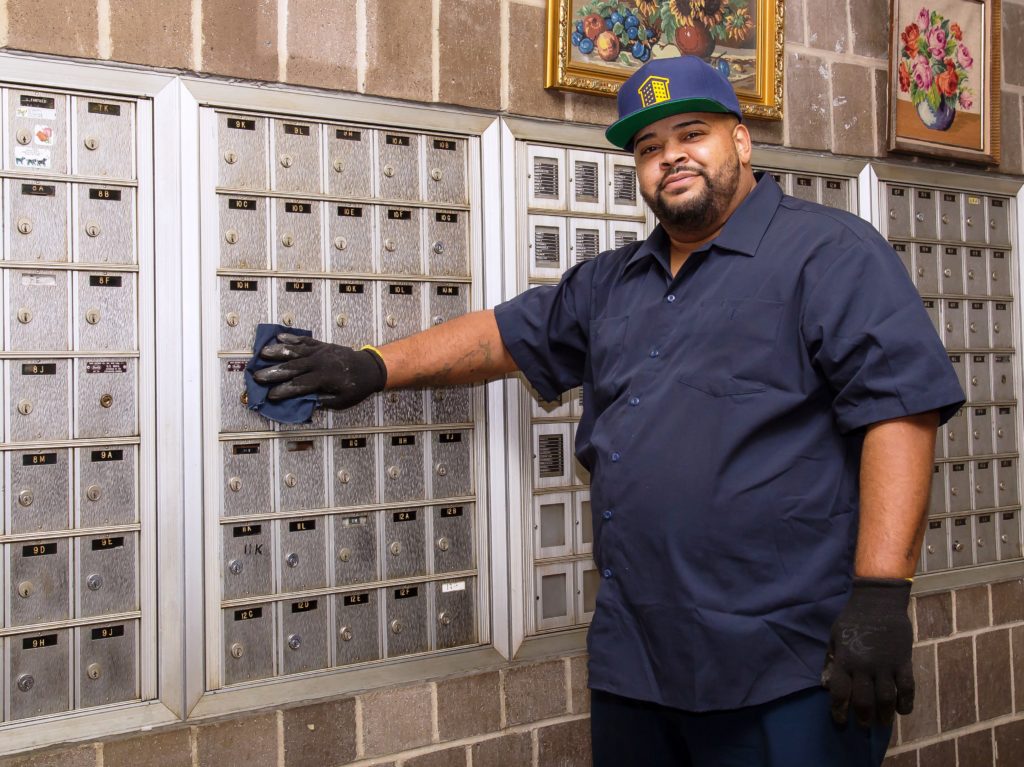 As part of NYCHA's efforts to improve customer service, the Authority is piloting a live-in caretaker program at three senior developments in the Bronx: Boston Road Plaza, Middletown Plaza, and Twin Parks East.
The live-in caretaker performs janitorial and maintenance work in the developments during regular business hours. As a resident of the development, he or she will  also be available to respond to emergency situations around the clock.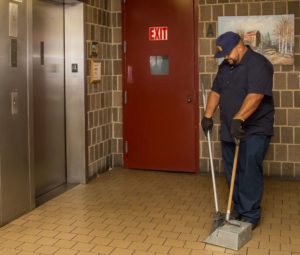 Antonio Cordero, a NYCHA employee since 2010 and formerly a caretaker at Carver Houses, is proud to be the new live-in caretaker at Boston Road Plaza. "The feedback that I'm hearing [from residents] is that I'm doing a good job, and that's what I like to hear. I was born and raised at Van Dyke Houses, so I know what tenants want and need," he explained. "As a live-in caretaker, I would like to keep the residents happy. By keeping the building clean, it makes them happy. And any problems that they have, if I can help, I'm more than willing to help."
Laurenne Talbert, Vice President of the Boston Road Plaza Resident Association, has resided in the development for 25 years. "I noticed a difference within two days of Antonio being here. The floors, elevators, and lobbies are cleaner, and I'm hearing good things from neighbors as well. Our building has been kept immaculate. He does an awesome job, an excellent job."
Council Member James Vacca suggested the program: "We have seniors who are vulnerable, seniors who often need assistance, seniors who have medical issues, so having someone on the premises means that their needs can be addressed. This is going to be an invaluable resource for these tenants."