PACT Bringing Major Renovations and Repairs for 1,700 Apartments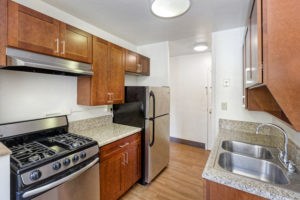 NYCHA has chosen three developers (see list below) to provide $300 million in repairs and renovations to 1,700 apartments at 17 developments in the Bronx and Brooklyn, improving quality of life for 4,000 residents by replacing elevators, boilers and heating systems, and renovating bathrooms and kitchens. Residents in these developments will see $316 million invested back into their buildings in approximately two years.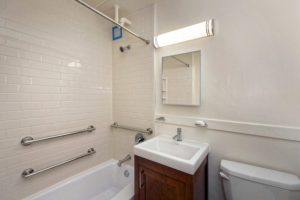 The upgrades are part of NYCHA's Permanent Affordability Commitment Together (PACT) program, modeled on the federal government's Rental Assistance Demonstration program. Under PACT, NYCHA enters into a long-term lease with developers who will make the repairs. Apartments transfer to NYCHA's project-based Section 8 program, and the buildings are privately managed. NYCHA keeps ownership of the buildings and residents keep their public housing rights.
PACT Developers & Locations
Gilbane Development Company, Dantes Partners, Apex Building Group, & The Kraus Organization:
648 units at 15 buildings: Twin Parks West (Sites 1 & 2), Franklin Avenue I Conventional, Franklin Avenue II Conventional, Franklin Avenue III Conventional, Highbridge Rehabs (Anderson Avenue), and Highbridge Rehabs (Nelson Avenue)
Social services provider: BronxWorks
RDC Development & Catholic Charities:
343 units at 13 buildings: Betances II, 9A, Betances II, 13, Betances II, 18, Betances III, 9A, Betances III, 13, Betances III, 18, Betances V (partial), and Betances VI (partial)
Social services provider: Catholic Charities
Hunt Development Group, Pennrose Properties, & Acacia Network:
691 units at 31 buildings: Bushwick II (Groups A & C), Bushwick II CDA (Group E), and Palmetto Gardens
Social services provider: Acacia Network