REES Zone Coordinator Honored for Service to the Community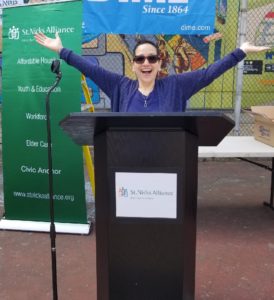 Evelyn Melendez was born and raised in Williamsburg, Brooklyn, one of the neighborhoods she serves as a REES Zone Coordinator (the others are Bed-Stuy and Bushwick). She connects residents of 30 developments to partner organizations in their communities, enabling residents to pursue careers and empower themselves and their families economically.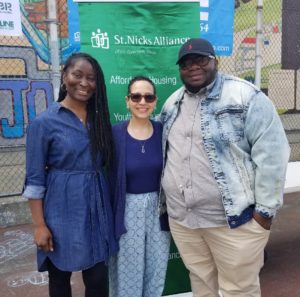 Her dedicated service has not gone unnoticed. St. Nicks Alliance recognized her with its Community Ambassador award in May. 
"Ms. Melendez is a dedicated partner and always willing to roll up her sleeves and assist wherever she can to connect NYCHA residents to opportunities leading to economic empowerment," Larry Rothchild, St. Nicks Alliance's Director of Workforce Development, told the North Brooklyn Community News. 
"I felt excited and honored to receive this award," exclaimed Ms. Melendez. "I truly believe in the work I do and the message I share with NYCHA residents. It's gratifying to help build sustainability in our communities and empower residents to believe in themselves." 
A former resident of La Guardia Houses in Manhattan, Ms. Melendez served as a NYCHA community center director for 14 years before becoming a Zone Coordinator in 2013. 
"It's wonderful to see Evelyn being recognized by the community she serves for her passionate commitment to NYCHA residents," said Rayford Hooks, REES Senior Zone Coordinator and Ms. Melendez's supervisor. "Whether she's organizing recruitment events with community partners or collaborating with property management staff to refer residents to providers, Evelyn makes residents her number one priority."