Recovery to Resiliency

NYCHA's 2017 Report on Sandy Recovery Projects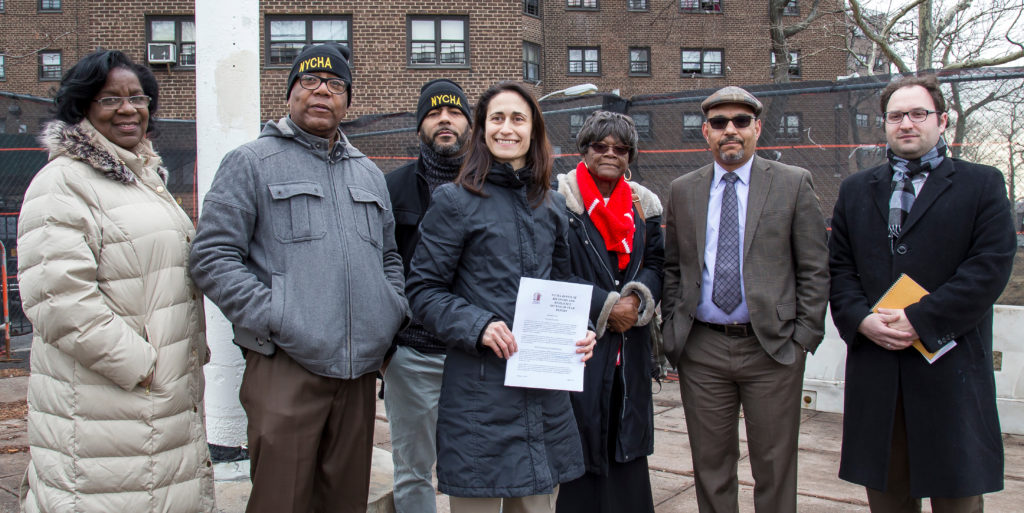 On February 14, NYCHA released a 2017 End of Year Report on the $3 billion FEMA grant to the Authority to repair and renovate the 33 NYCHA developments devastated by Superstorm Sandy. The FEMA grant, awarded in December 2015, is the largest in history. NYCHA's report accounts for all money previously spent on recovery and resilience as well as plans for the remaining funds.
"Our Sandy recovery work shows that NYCHA can be a leader in rebuilding stronger, more resilient cities," said NYCHA Chair and CEO Shola Olatoye. "This unprecedented public investment will provide the almost 60,000 NYCHA residents who were affected by Superstorm Sandy with safe, stable homes in the face of future storms and the undeniable consequences of climate change. As NYCHA builds back its communities, we will continue striving to serve our residents with the safe and connected homes that they deserve while ensuring our developments are protected for generations to come."
Vice President of Recovery and Resilience Joy Sinderbrand appeared on Inside City Hall to talk about NYCHA's progress in rebuilding Sandy-impacted developments and making them more resilient:
As of the end of 2017:
Construction is underway at 27 developments; construction is complete at Lower East Side Rehab V. Work on the remaining sites is expected to begin summer 2018.
NYCHA awarded $1.85 billion in Sandy contracts, of which $730 million has been spent.
NYCHA's Sandy recovery work created 750 new jobs, 450 of which are for low-income New Yorkers (including 250 NYCHA residents).
NYCHA's Sandy Pre-Apprenticeship Program, which aims to train 100 NYCHA residents annually, graduated one class that included NYCHA Sandy-impacted residents from Red Hook. Two classes are currently underway with Sandy-impacted NYCHA residents from the Lower East Side/Gowanus and Coney Island. NYCHA anticipates additional classes to run throughout 2018.
NYCHA's Sandy Community Outreach Team members, who live and work in the affected areas, provided regular updates directly to residents at the 33 developments. The team holds weekly calls with resident association presidents to ensure constant communication. This team speaks multiple languages, including Mandarin, Cantonese, Spanish, and Russian, allowing for broad dissemination of Sandy recovery updates.
Looking ahead, NYCHA is scheduled to spend $820 million of the FEMA grant in 2018, with another nearly $850 million planned for 2019. All Sandy recovery work is expected to be completed by 2021.
To read the full report, click here.