Public Interest Design: Why Should Designers Work Inside Government?

by Jae Shin, Enterprise Rose Architectural Fellow at NYCHA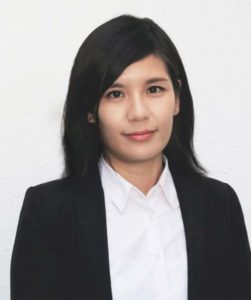 Studying architecture for three years and practicing for four did not make me particularly interested in mold prevention or roof flashing for 80-year-old brick buildings. However, these aspects of building science are now priorities in my work as an Enterprise Rose Architectural Fellow within the largest owneroperator of public housing in the nation, the New York City Housing Authority. My work plan, crafted by NYCHA and Enterprise Community Partners staff before they solicited fellowship applications, focuses on improving design and design processes throughout the agency by working with fellow staff, resident organizations and the broader design community. Doing this, the thinking goes, will improve the longterm prospects of the organization, its buildings and the homes of over 400,000 New Yorkers.
The fellowship has been a new trajectory for me. After graduate school, I taught architecture to undergraduates at the New Jersey Institute of Technology and worked as an independent urban design consultant. Through projects like the Newark Zoning Workshop, a popular education tool I designed with the city planning office, I was able to collaborate with neighborhood organizations, communities of faith and block clubs, developing complex and nourishing relationships. However, while this work engaged larger systems I was curious about, I still operated from outside of them. This changed during my time at the well-established firm Skidmore, Owings & Merrill, which exposed me to the politics, finances, and lifecycle of large-scale projects around the globe.
Now, when I am asked why I traded the freedom and perks of independent and private-sector practice for a job within the largest public housing authority in the country, I try to describe the advantages of designing within a public agency. Applying for the fellowship, I wanted to learn to use design and regulatory tools together. Now that I've been at NYCHA for six months, I've returned to this question by speaking with a number of practitioners at New York City agencies. Here's what they taught me:
Designers in Public Agencies Form Stronger & Richer Alliances
While public agencies can be associated with cubicle culture, the mandate to be responsive to community needs means that designers can more easily develop alliances and partnerships to move agendas forward. Rick Bell, executive director of design and construction excellence for the City's Department of Design and Construction, believes "the overarching value placed on participation" means that designers in public agencies can spend time "being out in the field, listening, representing and helping formulate strategies to shape meaningful places that are equitable, sustainable, resilient and good for our physical and mental health."
Designers Get Trained TO SOLVE Complex Problems
Public agencies, like many other large institutions, are layered with bureaucratic inefficiencies and outdated management practices, and perpetually suffer funding cuts. But these are the conditions in which change gets made. Charles McKinney, principal urban designer at the New York City Department of Parks and Recreation, says that "It is important to realize that government is imperfect, and under-resourced. To be effective you have to do more than you are asked to do, with less resources than are reasonable. You have to be resourceful and unstoppable. My motto is, I will do whatever is required."
Bruce Eisenberg, deputy director of the Architectural Unit of Capital Projects at NYCHA says that "When you work within a public agency, you [have to] understand what makes it tick… Great work can come from figuring out how to make every move, every decision count, not just adding up the sum of the parts, but compiling them in a way to get bonus points."
Designers in Public Agencies Find Fulfilling & Meaningful Work
Finally, the designers whom I spoke with mentioned the fulfillment that comes from improving the environment through the very agencies that we as a society have set up to do just that. Before now, most career paths I considered were academic or with small, values-forward design practices. Today, I've begun to see many other ways to go forward, bringing together the goals and relationships born of advocacy, the practices and ethos of community design, and the organizational ambition and scale of public housing and other social infrastructures by engaging in the details of architecture. Figuring out how to ensure facade systems get properly rehabilitated to prevent mold is one way policy becomes material, how abstractions like a "decent home for every American" become true or fall short. Less mold means healthier homes for the 110,000 children who live in NYCHA buildings.
Abridged from an article published in https://nextcity.org.