Preserving and Protecting a Positive Work Culture

By Shavelle Knox, Caretaker, La Guardia Houses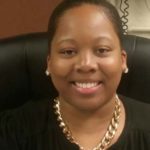 How is long-term preservation of a culture achieved? What if the people within a culture did not know its history and did not share its overall goals and values? One of the objectives of the Employee Engagement Committee (EEC) is to help promote NYCHA's amazing organizational culture by sharing its history and core values with colleagues.
Identifying NYCHA's core values was one of the first steps the EEC took toward its goal of supporting culture growth. Once we analyzed the core values, we examined how they relate to us in our everyday tasks. We realized that these core values benefit everyone – they allow us to demonstrate that we  value our organization as well as each other. Knowing our values also helps us achieve our NextGeneration NYCHA vision.
The five core values are:
We respect NYCHA employees, residents, and stakeholders.
We operate efficiently and sustainably.
We are a diverse and inclusive community.
We are a collaborative workforce, accountable to ourselves and our residents.
We create and maintain safe environments for our residents and ourselves.
The EEC's August meeting focused on core values three through five. In discussing them, we realized that while we all come from different backgrounds and walks of life, NYCHA treats us equally and finds a way to accommodate many of our differences, such as religious and cultural beliefs and lifestyles. We also found that each department within NYCHA ties into one another, meaning that we are all connected and can easily collaborate with each other and with residents.
This month's meeting was extra special because we were joined by General Manager Michael Kelly, whose warm presence filled the room with positivity. He began his presentation with one of the most powerful quotes I've ever heard, from Robert F. Kennedy:
"Each time a man stands up for an ideal, or acts to improve the lot of others, or strikes out against injustice, he sends forth a tiny ripple of hope, and crossing each other from a million different centers of energy and daring, those ripples build a current which can sweep down the mightiest walls of oppression and resistance."
Mr. Kelly spoke about how our work at NYCHA helps many people. He outlined his goals for strengthening the Authority and encouraged us to do the best that we can in our positions, because we create ripples of hope and positive impact with our actions. After hearing him speak, EEC members left the meeting truly inspired.
Being the best ripples that we can be, we are destined to become a great wave. Let's learn and educate others about NYCHA's history. Let's set personal and overall goals and share them. And finally, let's become walking, talking, breathing examples of NYCHA's core values.