Preserving, and Making, History

By Claudia Tejeda, Asbestos Hazard Investigator, Technical Services Dept.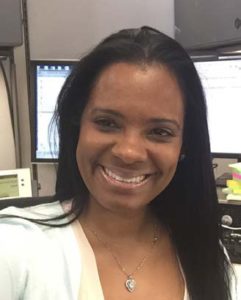 On July 21, the Employee Engagement Committee (EEC) held its monthly meeting at First Houses in Manhattan, the first public housing development in the United States.
Designated a New York City and National Historic Landmark, First Houses is located on East 3rd Street. Its warm burgundy brick façade and plum-colored colonial windows welcome residents and visitors. French-style windows facing the courtyard promote a peaceful ambience. The courtyard is decorated with original animal sculptures, trees, and stone-paved floors.
EEC members walked through the property, learning from the development's property maintenance staff and Regional Asset Manager Salvatore Pitruzzella about the history of NYCHA and public housing, the development's infrastructure, and the work needed to maintain a development with landmark status in good condition. Committee members knowledgeable about roofing, heating, façades, and interiors provided additional insight on what it takes to keep different building systems in a state of good repair.
We discussed how budget cuts directly affect development maintenance and how employees' ideas on working more efficiently and sustainably can help address this challenge. The team also talked about how NYCHA changed the face of New York, and our current affordable housing preservation and development work. This includes NYCHA's commercial spaces and landmark buildings. Commercial space rentals are generating additional revenue to help NYCHA as well as residents and the surrounding neighborhood. Leasing commercial spaces creates jobs for the community, and landmark properties such as First Houses help preserve important parts of New York City's history and artistic legacy.
One of NYCHA's core values is to create and maintain safe environments for residents, a goal supported by NextGeneration NYCHA. Visiting First Houses reinforced for the EEC the meaning of this core value and how we as an agency can contribute toward making this city better and stronger every day.