Preparing for Your Retirement Now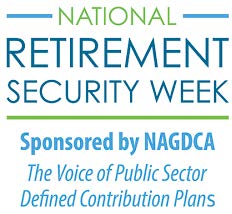 The following information is from the NYC Office of Labor Relations Employee Benefits Program website at www.nyc.gov/olr.
The New York City Deferred Compensation Plan (DCP), which consists of a 457 and 401(k) Plan, allows you to set aside pre-tax and after-tax (Roth) savings through easy payroll deductions.
Experts advise that you will need from 80 percent to 100 percent of your current income to be able to maintain your lifestyle during retirement.
When it comes to saving for retirement, there is never a better time than today to assess your prospects toward meeting your goals. It is important to begin saving today for retirement or consider increasing your Deferred Compensation contributions if you aren't meeting your goals.
For more information, visit the OLR website to learn how to enroll in the Plan and how changing your contribution percentage affects your take-home pay.