Permanent Appointment

Vito Mustaciuolo Appointed General Manager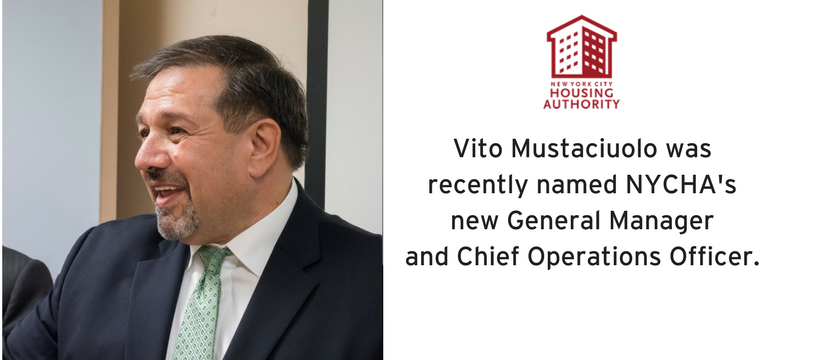 Dear Colleagues,
I joined NYCHA in February, and every day since, I have been inspired by the passion, drive, and commitment of our employees to support NYCHA's mission and to achieve the critical goals of NextGeneration NYCHA.
It's that steadfast belief in the Authority, public housing, and our staff that led me to accept Mayor de Blasio's offer to serve as NYCHA's new General Manager.
I'm honored to work alongside so many hardworking people and look forward to meeting all of you as we move forward and recommit to providing the 1 in 14 New Yorkers who call NYCHA home with safe, clean, and connected communities.
Onward,
Vito Mustaciuolo