NYCHA's Language Liaisons Help Provide Access to All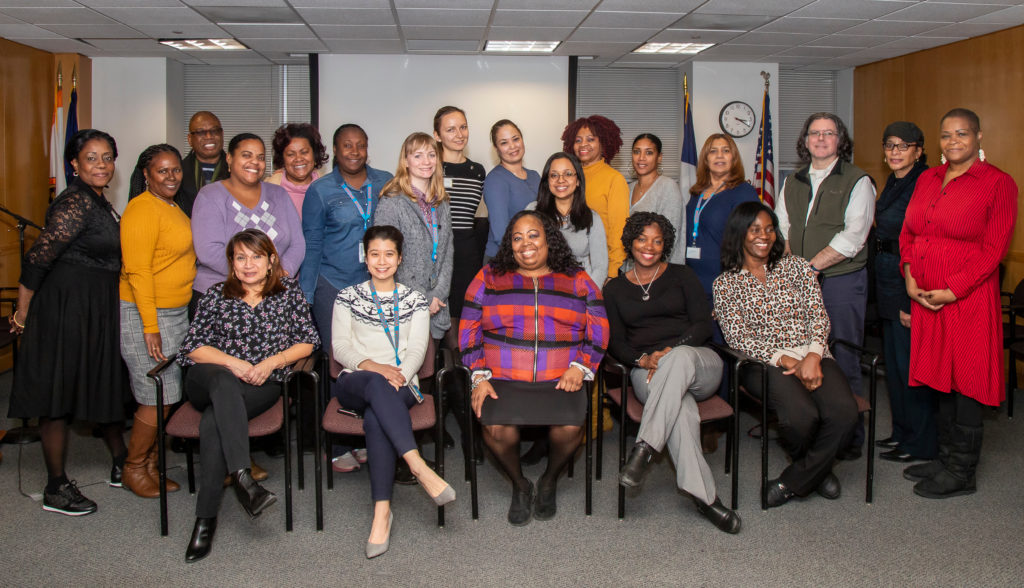 The Authority is committed to ensuring that all NYCHA residents, applicants, and Section 8 voucher holders, regardless of their proficiency in English, have access to quality customer service. In support of that commitment, NYCHA's "Language Liaisons" convened on December 10 to discuss updates to the Authority's language policies. These employees represent various departments at NYCHA and work with Language Access Coordinator Millie Molina to address issues related to language services.
"Language should never be a barrier between the work we do and the residents we serve," noted Ms. Molina, who is also the Senior Manager for Events and Communications Services in the Department of Communications. "The Language Liaisons play an important role through their familiarity with their department's day-to-day operations, policies, and procedures and their ability to work on implementing revised language services processes when necessary."
In addition to addressing questions related to NYCHA's language services policies, the Language Liaisons help identify emerging languages and changes to the existing languages served, report on language assistance services provided and the language services needs of their department, identify relevant staff training required, and help recruit bilingual staff to participate in NYCHA's Language Bank.
If you have any questions about NYCHA's language assistance services or policies, please send an email to LanguageServices@nycha.nyc.gov.