NextGen 2019: Communication & Collaboration

NextGen Office: Progress, Not Paper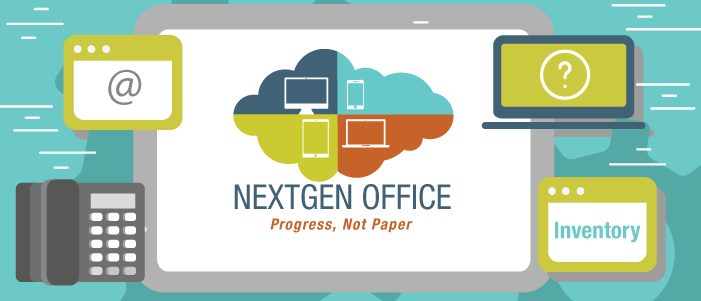 As part of the NextGen Office initiative, NYCHA's IT Department continues to improve the technology available at development offices to help staff work more efficiently. Below are some programs that will launch this year; each involves virtual training, help desk support, and, in some cases, on-site training.
NextGen Smart Screens: A 55-inch, interactive touch screen monitor that can support everything from video conferencing and training webinars to real-time updates on each development's work orders and potential weather emergencies. Employees can use the screens like computers as well as to access the NYCHA Connect, NYCHANow, and The NYCHA Journal websites.
New Cisco VoIP Phones: The old, copper-based phone systems at each Property Management location will be replaced with new, internet-based telephone technology (known as "VoIP"). The new phones will help improve communication and collaboration at NYCHA developments.
ELAN: The ELAN project is a multi-year program to upgrade network connections for each NYCHA development to a faster 100-Meg connection. This higher speed is key for all the NextGen Office projects, helping development offices take advantage of new training and collaboration tools offered by the Smart Screens, VoIP phones, Office 365, and more.
Inventory: A new mobile inventory application is being rolled out, along with Samsung phones, to help storekeepers manage and maintain inventory at the development maintenance and appliance storerooms. Some of the highlights of this project include improving the accuracy of our inventory and speeding up the issuance of materials. In addition, the Materials Management Department (MMD) is taking over the maintenance storerooms and appliance rooms to help improve efficiency and be more responsive to our residents' needs. The rollout of the new inventory system and the MMD transition will happen in stages (beginning with developments in Queens) and will be accompanied by training, and help desk, and onsite support.
For a quick overview of some 2019 initiatives, watch this video from a NYCHA desktop.
As always, if you need IT assistance, please open a service ticket by calling 212-306-7000 or by using the online Service Desk (available on the NYCHA Connect homepage).