News from the Chair

Ever Onward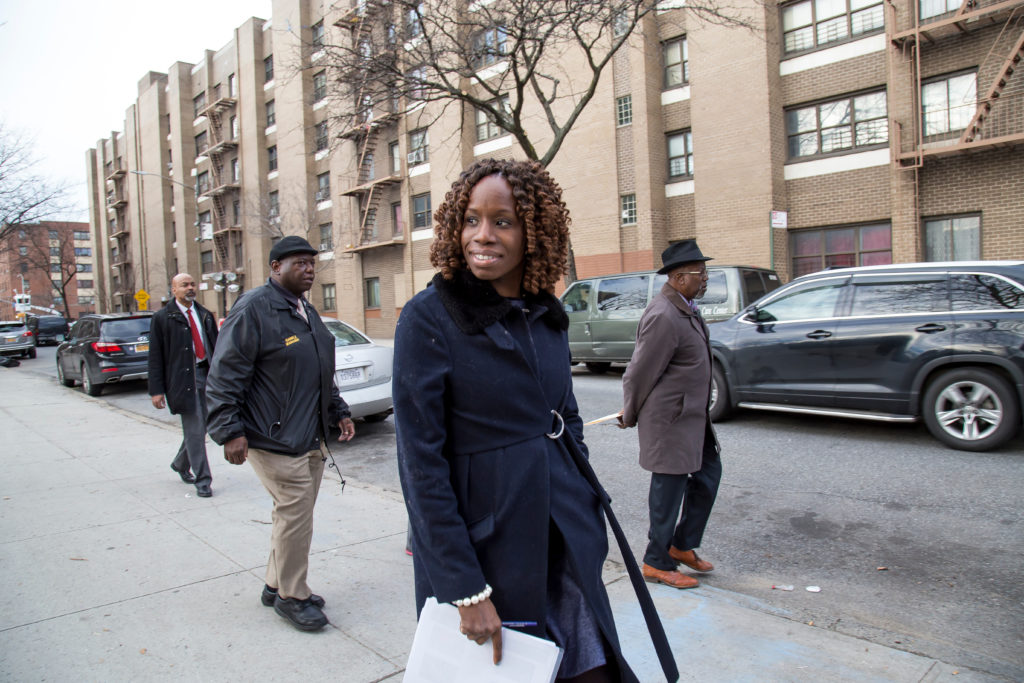 Dear Colleagues,
I am announcing that after four incredible years, I will be stepping down as Chair and CEO of NYCHA at the end of this month. It has been a profound honor and privilege to hold this position and to work with all of you.
NYCHA is a unique agency, and unless you work here, it's impossible to understand the real challenges we face each and every day. But though the challenges are immense, we've never let them get in the way of doing the work that needs to be done and providing services to our residents. Because NextGeneration NYCHA wasn't a slogan. It was a guidepost, a North Star, if you will. Could this sprawling bureaucracy get behind a common and simple goal: safe, clean, and connected communities? Dare I say we are deep in the midst of that internal change process. It's hard. It's uncomfortable. It's necessary.
I know these past few months have been particularly difficult. People easily forget that NYCHA is run by dedicated civil servants, facing critical underfunding and understaffed developments. But we come to work every day because we understand our mission: to support the 1 in 14 New Yorkers with a place to live – their homes.
When I started in March of 2014, we identified several challenging areas in need of improvement to bring NYCHA into the 21st century. NextGeneration NYCHA, launched in May 2015, outlined an ambitious but realistic plan to improve this Authority. And NYCHA staff, working as a team, have made incredible progress toward that goal. Your commitment and dedication have brought NextGen to life and improved our residents' quality of life as a result.
Whether it is our new property management model, NextGen Operations, or our amazing partners through the Office of Resident Economic Empowerment and Sustainability, we have seen real results and have changed the way things have always been done to how things could be done. It hasn't been easy, and though I am sure many of you thought NYCHA couldn't be changed, through hard work and collaboration we have started to see results.
Through our teamwork, we have:
Balanced the budget three years in a row;
Brought basic maintenance repair times down from 13 days to 4.3 days;
Expanded NextGen Operations to 115 developments;
Rolled out FlexOps at 12 developments;
Awarded $1.8 billion in contracts at 27 developments for our Sandy Recovery and Resilience work;
4,374 new units under construction and in the pipeline;
Preserved 3,868 apartments;
Replaced over 386 roofs;
Facilitated over 8,300 resident job placements;
Launched the first-ever Fund for Public Housing to better engage private partners;
Achieved High Performer recognition from HUD for two consecutive years for our Leased Housing Department; and
Formed 14 Youth Leadership Councils and increased resident participation through new Resident Associations.
In the past four years, I have visited 301 developments, have met over 600 of you through Coffee with the Chair, and been honored to serve alongside each and every one of you. We are a large family, 10,500 strong, and I was able to meet many of you and hear about why serving the largest public housing population and Section 8 portfolio in the country matters to you.
Today, NYCHA today is stronger, safer, and more modern in no small part because of all you, and I know I am leaving the agency in good hands to continue our work.
Never forget that NYCHA is an invaluable resource to our city. It is the truest example of what support for the most vulnerable means. While the challenges are formidable, this team has not let that stop us – and that is true public service.
Onward,
Shola Olatoye