New Floor-Cleaning Machines Promote Efficiency in Building Maintenance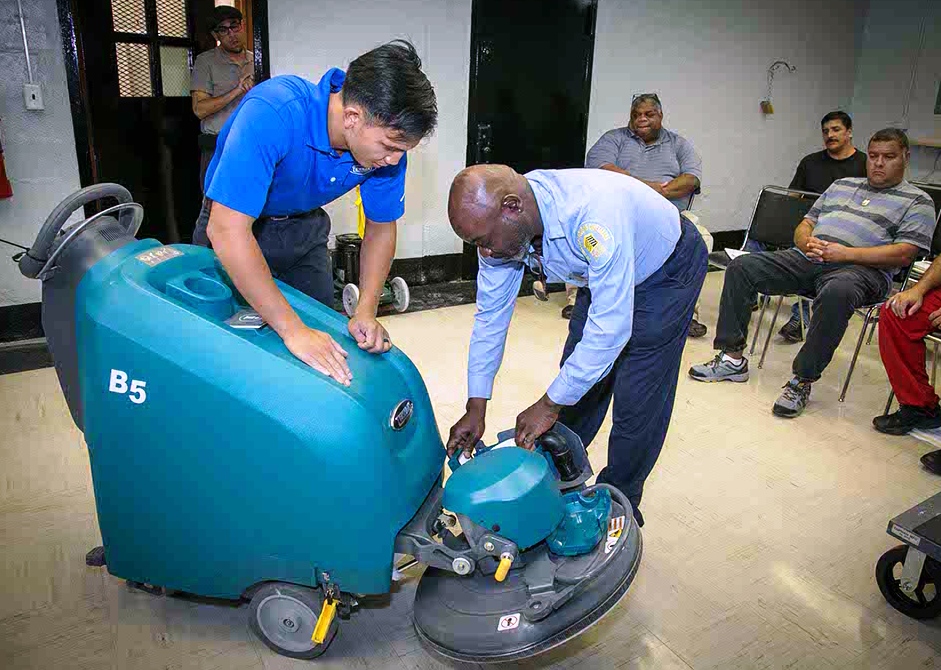 Janitorial staff at Ingersoll Houses spent a day learning how to use new floor-cleaning machines that will save them hours of labor. NYCHA plans to buy over 1,000 machines so that all NYCHA developments have access to this time-saving equipment. All janitorial staff will be trained on how to use the machines by the end of the year.
"We want to become a more efficient landlord; that's why we're really excited about this plan," Senior Vice President for Operations Brian Clarke told The Chief newspaper. "Investing in these machines is almost like increasing staff."
This NextGeneration NYCHA initiative involves training property management staff on the science of floor cleaning as well as how to operate the machines in a hands-on, day-long session.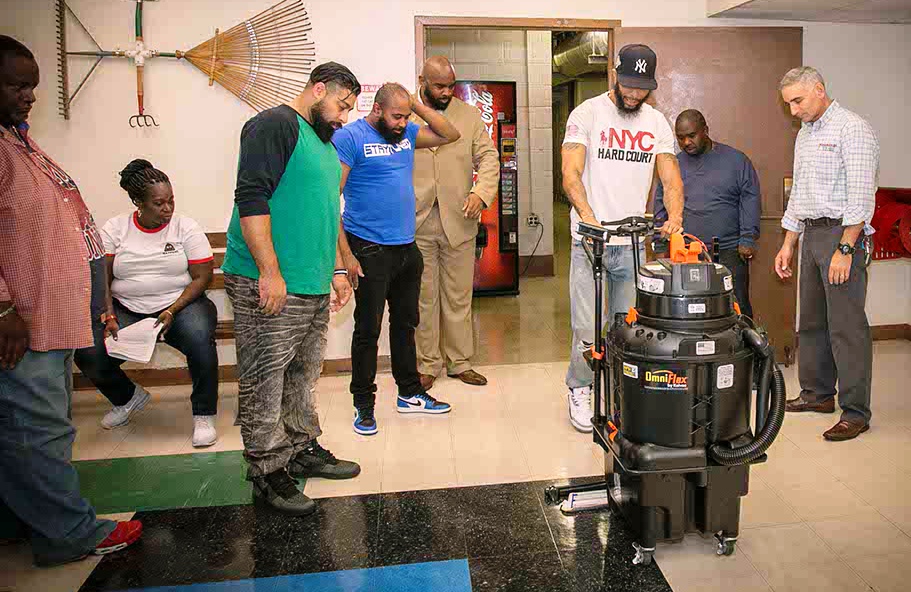 The new machines represent more than a change in maintenance procedures – they're part of a new approach to assigning cleaning tasks to staff.
"Instead of a caretaker doing five to six different cleaning tasks throughout the day, they would just be responsible for one or two tasks spread out over a larger number of buildings," explained Wayne Tlumak, Training Manager at the Ingersoll Training Center in Brooklyn. "This method of assigning tasks works well with [FlexOps], the new flexible-hours workday." For example, instead of cleaning a building from top to bottom, a caretaker might be assigned to clean all the floors or stairways in a development.
"It's a complete shift from the way we do business now," said Todt Hill Houses Supervisor of Housing Caretakers John Bennett. "Using a mop and the way we assign staff tasks are outdated. I know that the machines work, and that they're easier to use and more sanitary. This will be safer too, because staff can focus on their task."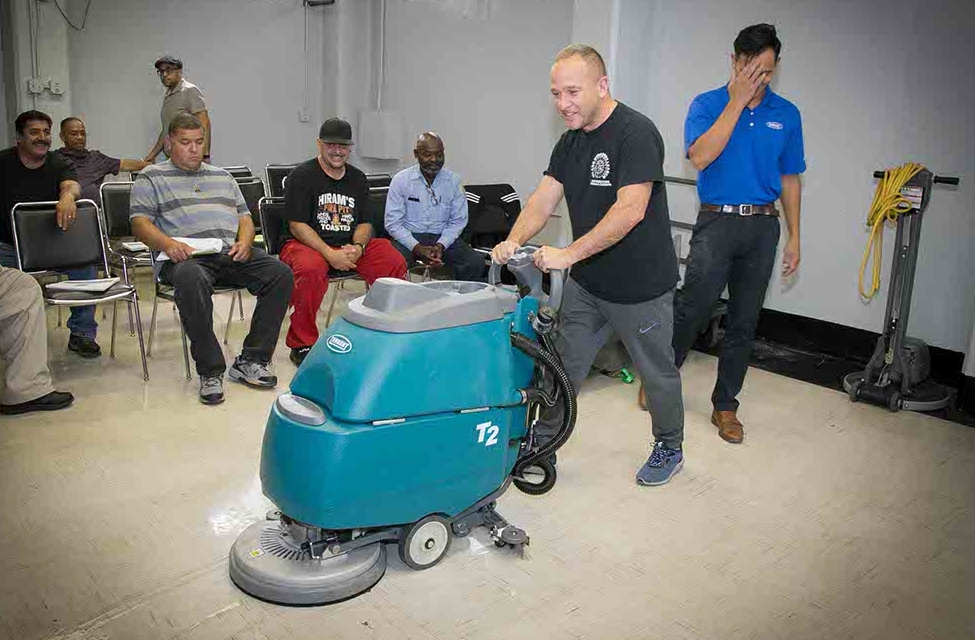 NYCHA is purchasing six different types of machines. One model is especially helpful because it can clean stairs. "The stairs are the most labor-intensive task for a caretaker," said Mr. Tlumak. "After some searching and testing, a machine was identified that could be used to clean the stairs without a lot of labor. Each development was surveyed to determine what machines would work best for each location – this was not a one-size-fits-all approach."