National Preparedness Month: Get Tech Ready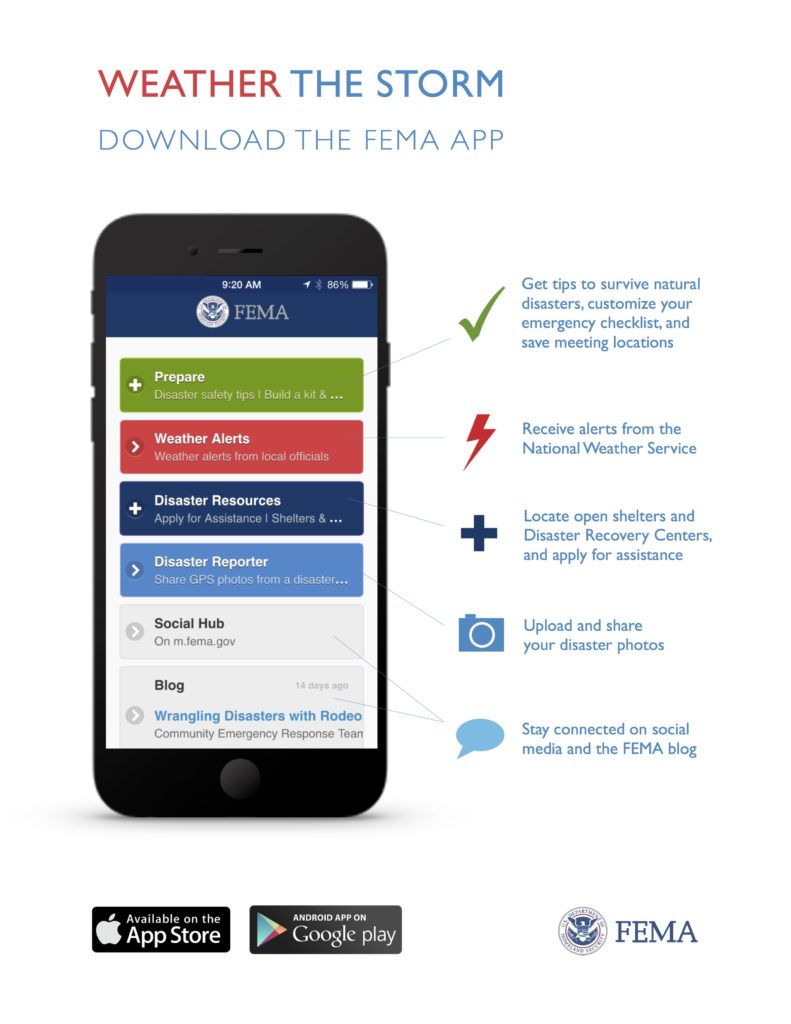 Technology – smartphones, flash drives, electronic banking – can help keep you and your family safe before, during, and after emergencies. Here's how:
Stay Informed
Install the FEMA App on your mobile device to get weather alerts and other vital information.
Sign up for Notify NYC to receive emergency alerts from the City.
Follow the City of New York and NYC Emergency Management on social media to get official information before, during, and after a disaster.
Use your phone's texting capabilities to get helpful information from the Federal Emergency Management Agency (FEMA):

Sign up to receive preparedness tips by texting PREPARE to 43362 (4FEMA).
Search for shelters by texting SHELTER and a zip code to 43362 (4FEMA).
For a list of all keywords you can subscribe to, text LIST to 43362 (4FEMA).
To unsubscribe at any time, text STOP to 43362 (4FEMA).
Stay in Touch
Use text messages, social media, and email to connect with friends and family during emergencies. Making and receiving phone calls may be difficult if mobile networks become overwhelmed.
Facebook's "Safety Check" feature and the Red Cross's "Safe and Well" website can let friends and family know you're safe.
Stay Prepared
Make sure that your electronic devices are fully charged in advance of severe weather. If the power goes out, preserve battery power by minimizing device use and putting your phone in low-power mode.
Keep a hand-crank phone charger at home to recharge your phone in case of a power outage and keep a portable phone charger in your car.
Take digital photos of important documents such as insurance policies, identification documents, medical records, and pet information. Store important documents in a password-protected flash drive or in the "cloud." Back up your computer regularly.
Keep your contacts updated and synced across all your devices and channels.
Sign up for direct deposit and electronic banking so you can access your money and make electronic payments wherever you are.