Municipal Credit Union College Scholarship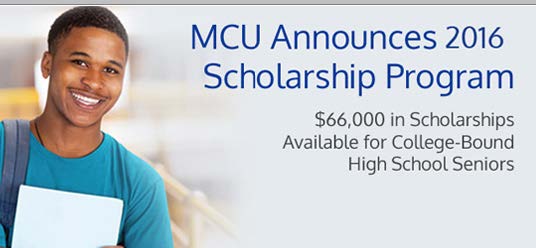 The Municipal Credit Union is currently accepting applications for its 2016 Scholarship Program. This year, MCU will award $66,000 in scholarship grants to college-bound high school seniors, including eight memorial scholarships worth $45,000 each and thirteen grants of $2,000 each, respectively. The deadline for submissions is January 15, 2016.
Eligibility for participation in the program is open to an MCU member, or a child or grandchild of a member in good standing.
Selection criteria is based on academic performance, extracurricular and community activities, references, and an essay expressing personal goals.
Information on how to apply for the scholarship can be found at: http://www.nymcu.org/disclosures_forms/how_ to_appy_2016_press.pdf.
You can download the scholarship application here or at http://www.nymcu.org/disclosures_forms/mcu_scholarship_ application_2016_fillable_ form.