More Information Now Featured on NYCHA's Websites

by Sybille Louis, Director for Performance Tracking and Analytics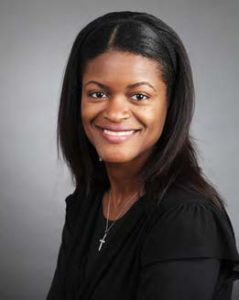 To become a more efficient and effective organization, we have to change the way we do business everywhere, from our developments to our warehouses to our administrative offices.
To that end the Performance Management and Analytics Division (PMA), formerly known as the Research and Management Division, under the leadership of Vice President Anne-Marie Flatley, is supporting NYCHA's growing need to become a data-driven organization. Through the use of enhanced performance management and analytics, we can monitor and track our progress on NextGeneration NYCHA's goals and enhance our dayto- day operations by providing user friendly tools that can help highlight success stories, identify problem areas and take corrective action.
Please visit NYCHA's internal website at http://connect/PMA and external website at www.nyc.gov/nycha to learn more about all the services that PMA offers and take a look at some of the division's recent work.
The Performance Tracking and Analytics Department (PTAD) built NYCHA's interactive maps that are currently available online: the NYCHA Development Interactive Map and Sandy Transparency Map. These interactive tools are packed with lots of additional information about our developments, community centers, hurricane evacuation zones, and elected officials. The Capital Projects maps and Resident Economic Empowerment and Sustainability (REES) maps will soon be added to the website. The capital maps will provide information on NYCHA's capital work, including the type and the phase of projects. The REES maps provide links to local REES service providers—NYCHA partners who provide residents with a range of resources and services for educational, career, and financial empowerment. Both residents and staff can use this information to more easily identify community resources. We encourage you to check out the maps at http://nycha. maps.arcgis.com/apps/webappviewer/index.html? id=41c6ff5e73ec459092e- 982060b7cf1a1.
PTAD also recently published the redesigned NYCHA Development Data Book and Official Map. The online version of the Development Data Book offers additional functionalities for the users. You can navigate with a clickable table of contents that goes directly to the desired section of the books. Clicking on individual development names in the Development Data Book redirects the user to a map and data about that development. Users can search by development name which is now alphabetized by borough.
The official NYCHA map, also available online, is now in color, and is also searchable by development name, which is now alphabetized by borough. The map provides access to a variety of data, and is color-coded by program.
The Enterprise Program Management Office (EPMO) section of the website includes the template documents for creating project charters and work plans and introductory project management training to assist NYCHA departments as they create and track new projects.
"As part of our NextGeneration NYCHA work to become a more modern, effective, and transparent agency, we are developing digital tools that make information more readily available to residents and staff," said PMA Vice President Anne-Marie Flatley. "We also want to provide data that helps the public better understand NYCHA's impact in New York City and our NextGeneration NYCHA vision of safe, clean, and connected communities."
These customer service enhancements can enable employees to do their jobs more efficiently and just may help residents land their next job or access a training program at their local community center.