Make a Difference in Your Workplace – Join the Employee Engagement Committee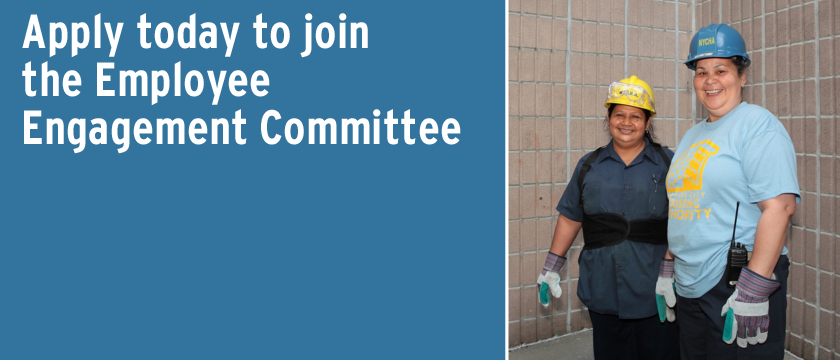 We are excited to announce the application period for the second cohort of NYCHA's Employee Engagement Committee (EEC). This is an opportunity for NYCHA employees from all titles to help your colleagues be productive and creative in their work; enhance their own professional development; and assist NYCHA in achieving its goal of preserving public housing for the next generation.
The EEC fosters a more inclusive environment for NYCHA employees. Members partner with NYCHA leadership to create, develop, and champion a cohesive, collaborative organization that will support the Authority's goals.
We encourage all NYCHA employees from all titles (managerial, central office, and front line) to apply, whether you have been involved with an existing employee association for years or this is your first time getting engaged. The application form is available on NYCHA Connect. Please contact Yvette Andino, Director of Employee Engagement, at employee.engagement@nycha.nyc.gov with any questions. Applications are due by Monday, April 1, 2018.
We look forward to collaborating with you!