Make a Difference in Your Workplace – Join the Employee Engagement Committee

Applications due May 18
Dear Colleagues,
We have extended the deadline to apply to be a member of NYCHA's Employee Engagement Committee (EEC). Applications are due by the close of business Friday, May 18, 2018.
The EEC includes employees from all levels and titles throughout NYCHA. Its purpose is to develop plans that can help all NYCHA employees work together more effectively and efficiently, feel empowered to make positive changes in our workplaces, and take ownership of NYCHA's successes.
At regularly scheduled meetings, employees working in property management, skilled trades, and repairs and maintenance will join with staff from 250 Broadway, 90 Church, LIC, and the borough management offices to build solutions that work for everyone. Employees who participate in the EEC will be excused for a portion of the day from their regular work assignments (prior notification will be provided to supervisors).
 We encourage everyone to apply, whether you are a director or a housing assistant, a plumber or an attorney, a city planner or an electrician. The application form available on NYCHA Connect here. Paper copies are available at all property management offices.
Submit your completed application to employee.engagement@nycha.nyc.gov by 5 pm Friday, May 18, 2018.
If you have any questions, please contact me at employee.engagement@nycha.nyc.gov.
Best,
Yvette Andino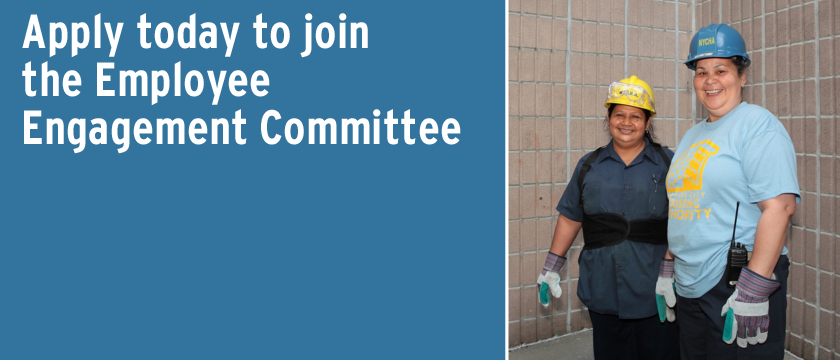 Director of Employee Engagement