Lending a Hand to Americans in Need

NYCHA's OEM Director Provides Critical Support to Relief and Recovery Efforts in Puerto Rico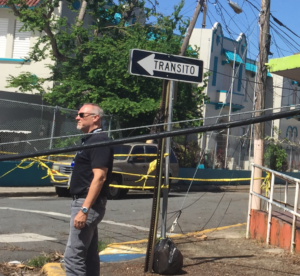 J.A. Stakenburg, Director of NYCHA's Office of Emergency Management (OEM), spent 15 days in Puerto Rico to help the island recover from the catastrophic destruction of Hurricane Maria. The co-lead and operations section chief of an interagency team sent by the State of New York to assist, Mr. Stakenburg managed the efforts of experts from the City's Office of Emergency Management, Department of Citywide Administrative Services, and Department of Health and Mental Hygiene. Based in the Puerto Rico Convention Center, they worked 12-hour days alongside staff from FEMA and the Department of Defense to support the efforts of Puerto Rico's emergency management agency.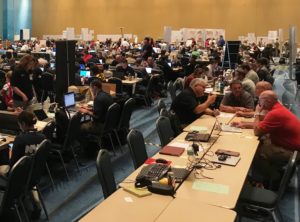 "When our team arrived, there were 3,400 open requests for resources from municipalities and state agencies," Mr. Stakenburg explained. "We worked to improve this process, and by the time we left, there was no longer a backlog. I leveraged my previous experience and relationships at FEMA to address problems such as information flow and command and control gaps and to obtain essential resources like scanners and space dividers to improve the process." Other members of the team provided emergency support, managing medical issues, taking care of people in shelters, and distributing basic commodities.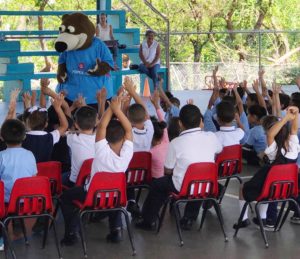 Mr. Stakenburg assisted Puerto Rico's Secretary of Education to open schools by coordinating with all the agencies involved in reopening them. "Over the course of five days, we got 146 schools open at 119 sites. To do that, we created a basic plan for all the agencies to work together to organize the funding, debris removal, and disinfection necessary to open them. And we requested a team from the NYC school system to help replicate that plan to bring back more schools throughout the island."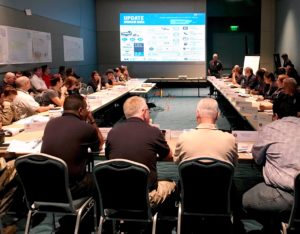 Mr. Stakenburg also collaborated with the Civil Air Patrol to validate damage to the island's housing stock and six historic cemeteries. Through his introductions, Puerto Rico's housing officials were connected to NYCHA leadership, including Chair and CEO Shola Olatoye and General Manager Michael Kelly, to share best practices and lessons learned from NYCHA's Superstorm Sandy recovery. NYCHA is now providing templates of Sandy repairs contracts to Puerto Rican emergency response teams to accelerate the procurement process. NYCHA has also offered to field phone calls from Section 8 voucher holders in Puerto Rico who are routed through the Authority's Customer Contact Center.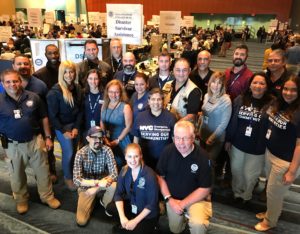 Mr. Stakenburg suggests that the most effective way NYCHA employees can help Puerto Rico recover is to donate cash to reputable relief organizations.  Visit Charity Navigator for a list of highly rated organizations or the City's website for additional resources.
---
News about another notable employee…