Kickstart Your Career

Get Career Counseling from HR Experts
Employees seeking a new position or promotion at NYCHA can now receive individualized career counseling from an HR expert.
This new service, launched January 2, provides a one-on-one assessment session covering:
civil service examinations;
occupational groupings;
civil service titles and classification;
appointment status;
training and development; and
promotions and other advancement opportunities.
Employees can also utilize the Career Counselors to improve their interview skills; build a better resume; and leverage their knowledge, skills, and interests to further their career.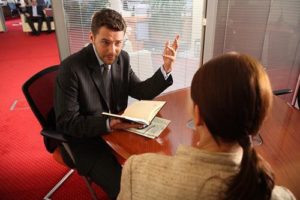 NYCHA's Career Counselor, Edith Irizarry-Oviedo, has worked at NYCHA for 28 years, including 18 years in the Human Resources Department, where she specializes in verification, certification, and classification. Ms. Irizarry-Oviedo's academic background is in business administration and training. Sharda Shrestha is the alternate Career Counselor; she serves as the Reasonable Accommodation and 55-a Program Coordinator in the HR Department.
Email career.counseling@nycha.nyc.gov to make an appointment for an in-person or phone session. Counseling sessions are held Monday through Friday, from 10 a.m. to 4 p.m., at the HR Department (90 Church Street, 5th Floor). You must receive approval from your supervisor to charge the time to your annual leave.