IT Information Security Training is Coming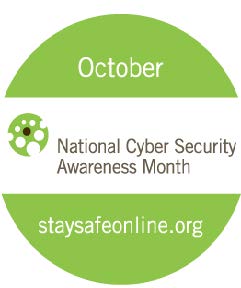 Dear NYCHA System Users,
NYCHA Information Technology (IT) is proud to announce its newly formed Cyber Security Education and Awareness program. This program will provide you with information and training on ways to protect sensitive and confidential information and alert you to the pitfalls of unsafe security practices.
Over the next few weeks, you will be invited, by email, to participate in cyber security exercises designed to give you the tools and knowledge to develop safe security habits at work and at home.
Please note that while we encourage participation during normal working hours, your work priorities always come first. This invitation is neither a direction to make this training a priority nor is it permission to work beyond your ordinary work schedule. Only your supervisor can approve that.
Information security is everyone's responsibility and we are counting on you to help us secure our sensitive and confidential information. We ask that each of you be "on your guard" to prevent and report any security risks or incidents that you think could jeopardize confidential information or our systems and networks.
Report IT security incidents immediately to Information Security and Risk (InfoSec-Risk@nycha.nyc.gov) or by calling 212-306-8006 with detailed information, including your contact information. Incidents may also be reported to the NYCHA Service Center 7000 (srvctr@nycha.nyc.gov).
Bob Marano
EVP & Chief Information Officer