In Memory of Mitch Nat, Former Chief of NYCHA's Utility Marketing Division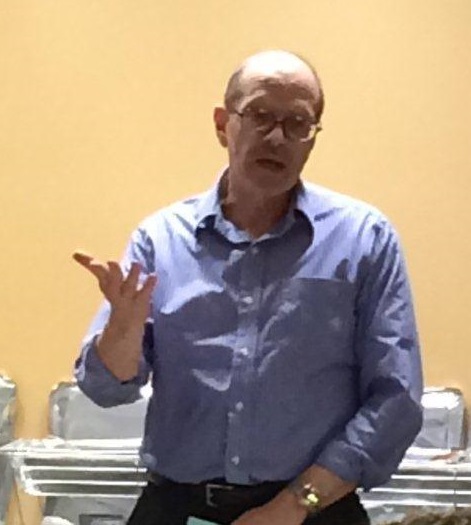 On Friday, July 21, 1978, I walked into a small office located in the corner of the 10th floor of 250 Broadway, Room 1015-B, which housed the new Energy Control and Conservation Division, formed in response to the nationwide energy crisis occurring at the time. It was there that I met my friend and colleague, Mitch Nat. He was directed by the Chief of that office to show me how to post all the NYCHA developments' gas consumptions and costs on huge, 25-column accounting ledger sheets. Mitch also meticulously taught me how to recalculate all Con Edison and Brooklyn Union gas bills – one by one! He sat with me throughout the days that followed and assisted me in understanding the importance of checking these bills and verifying that NYCHA was being billed fairly and correctly each month. Mitch explained to me how to manage and check the old (and now obsolete) hundreds of IBM meter reading cards submitted by each development every month.
In addition to teaching me the rights and wrongs of energy management, Mitch and I went on several NYCHA energy conference trips together, from Atlantic City to Houston, Texas, to Boston to Philadelphia. We became good friends throughout the 32-plus years I worked with him; together, we went through blackouts, 9/11, Y2K, hurricanes, transit strikes, many office relocations, and meter reading lessons for development staff.
The last time I saw Mitch Nat was at his retirement luncheon. I sensed even then that he didn't want to retire because he loved his job so much. He was a "true blue," dedicated to his work and the people of NYCHA he served. Mitch was a wonderful, dedicated NYCHA employee, and my friend. We lost Mitch on Sunday, January 27, 2019. Peace be with him and his family.
Carl J. Cruz-Hafner, Retired, Assistant/Deputy Director, NYCHA Energy Department
Jacksonville, Florida