Customer Service Week at NYCHA Is October 15-19

Nominate a Changemaker Today!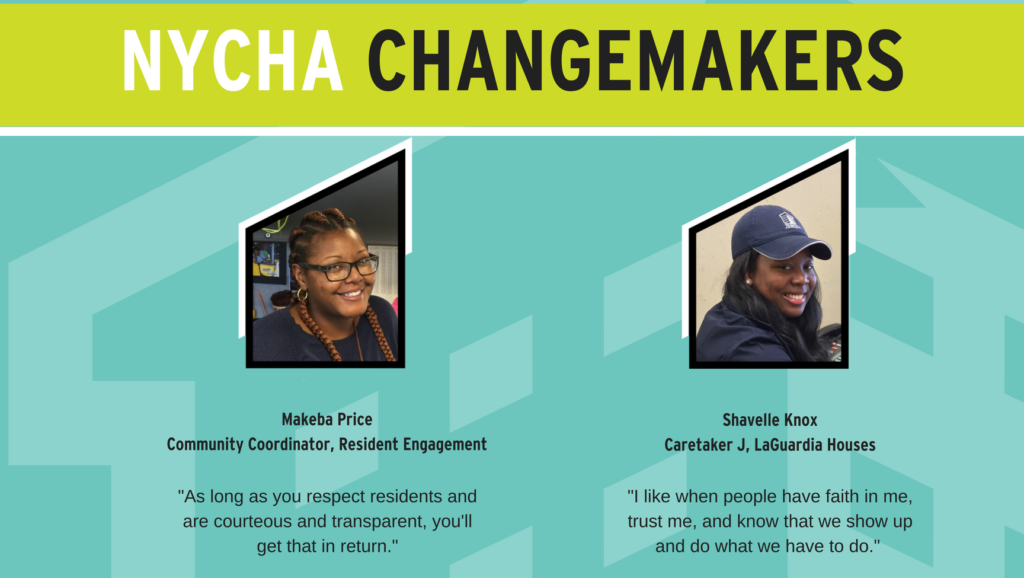 NYCHA's Customer Service Week 2018 will take place October 15-19.
Now's the time to start thinking about Customer Service Week activities!
Providing the best possible service to our residents is at the heart of NextGeneration NYCHA's vision of safe, clean, and connected communities. This year's Customer Service Week theme is "Exceeding Expectations" – every customer, every time! It's about recognizing the importance of respectful, reliable, and productive relationships between coworkers and with our customers, no matter what department you work in or what your responsibilities are.
To kick off Customer Service Week 2018, please submit nominations for NYCHA's Changemakers campaign, which recognizes and showcases NYCHA employees who are guided by NYCHA's core values to create meaningful, sustainable change in every aspect of their work.
The Authority's ability to deliver on our NextGeneration NYCHA goals is driven by these values. They help us determine what our actions should be in any situation by informing what we do and how it should be done. The nomination form can be found here.
Over the next few weeks, we will share more details with you about Customer Service Week 2018 activities and will distribute the Customer Service Week Guidebook so you can begin to plan with your staff.
If you have any questions about NYCHA's Changemakers campaign or Customer Service Week, please email Employee.Engagement@nycha.nyc.gov.