Connecting Communities at NYCHA

By Delma Palma, Design Innovation Fellow, CPD's Design Department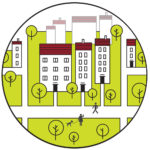 NYCHA is working to update its urban design with residents and their neighbors in mind. Through the Connected Communities initiative, the Authority is comprehensively addressing the community connectivity of over 300 public housing developments across New York City.
NYCHA's new Connected Communities initiative seeks to make big changes to better connect NYCHA residents physically to their communities to improve their social, psychological, and economic well-being. Research shows the benefits of quality green spaces and improved pedestrian pathways on physical health. Neighborhoods that have safe spaces to congregate and socialize foster stronger social relationships. The Connected Communities initiative is an urban design approach to holistically benefit the 1 in 14 New Yorkers who call NYCHA home.
NextGeneration NYCHA, the Authority's 10-year strategic plan to preserve and protect public housing, outlines a roadmap to safe, clean, and connected communities. Most importantly, it includes strategies to use partnerships for improvements that would not otherwise be possible through the capital budget. The Connected Communities initiative will elevate NYCHA's urban design practices and help activate NYCHA grounds through interventions on edges, pathways, and open spaces. This will help better connect residents to a city full of resources and opportunities beyond the borders of their developments.
NYCHA conducted extensive employee engagement to outline the opportunities and challenges and to plan for implementation of the initiative. Over the summer, there were 7 focus groups of NYCHA leadership, with over 70 employees from more than 20 departments at the agency participating. Operations staff were also engaged at their monthly Borough Office meetings and surveyed on possibilities for design improvements at their developments. NYCHA continues to engage staff and residents on special projects currently underway at different developments.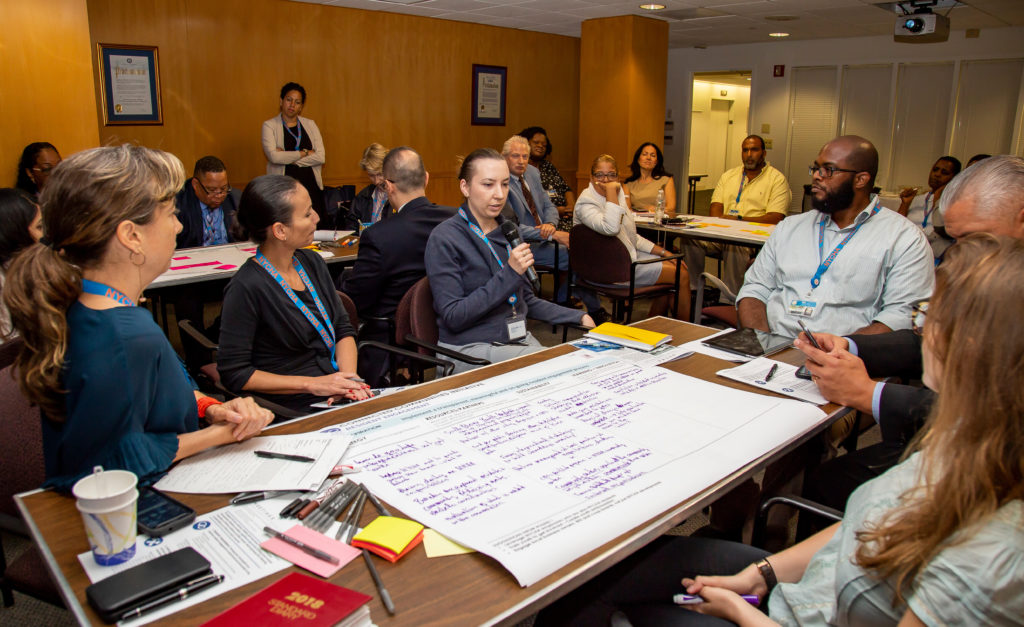 With over 2,400 acres of land in its portfolio, NYCHA recognizes that each development has a unique population with unique needs. A development in Coney Island is inherently different from one in East Harlem, and any design intervention should respond to the specific site and its community. NYCHA will leverage partnerships to help implement place-based improvements throughout the city. The partnerships developed through the Connected Communities initiative will ensure onsite interventions are site appropriate and supported by the community. Transparent and inclusive resident engagement is an important part of any design intervention aimed at improving resident quality of life.
For instance, a project being implemented under the Connected Communities initiative is Opening the Edge at Wald Houses. In partnership with the Design Trust for Public Space, this project envisions a performance and gathering space on an open and underutilized area of a NYCHA development abutting a commercial avenue in the Lower East Side. The Design Trust engaged residents for numerous years to co-design a space that fulfilled a need in their community. These efforts have paid off, as the project has been highlighted by the Municipal Arts Society of New York for its civic engagement that creatively empowers individuals to shape their built environment.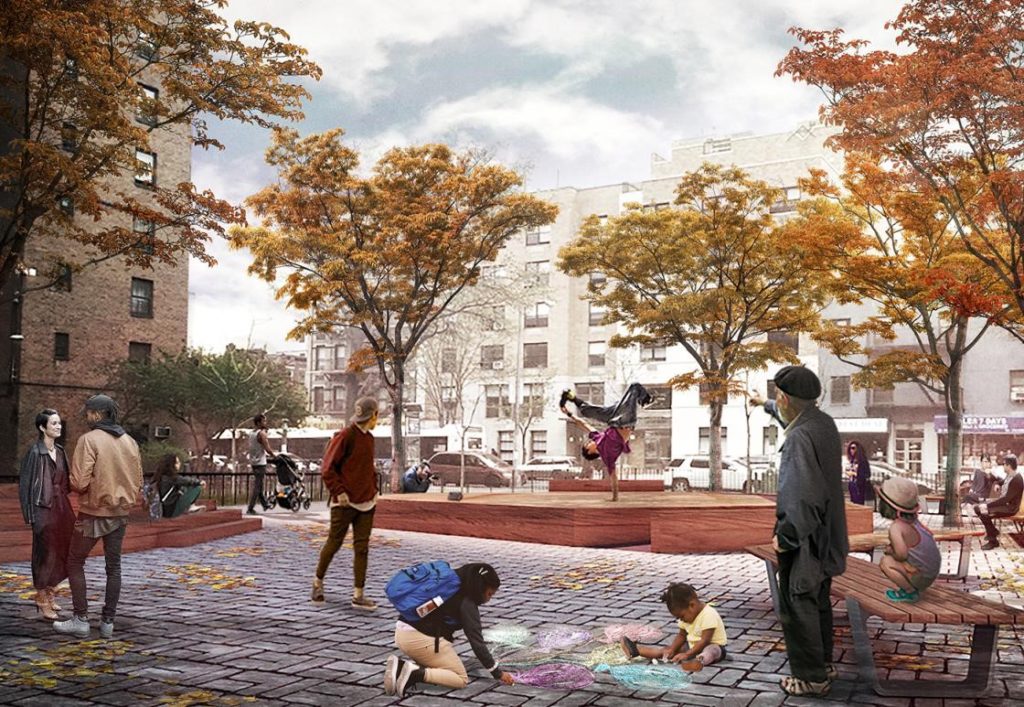 NYCHA will continue to partner with more City agencies, community-based organizations, and private entities interested in investing in the design of quality spaces on public housing sites. Past partnerships have included the Department of Parks and Recreation and the Mayor's Office of Criminal Justice. Residents are encouraged to seek out potential partnerships that could lead to improvements for their communities.
Additionally, The Fund for Public Housing, a non-profit organization that invests in the well-being of NYCHA residents and their communities, has provided a venue for private philanthropy and a platform for crowdfunding for potential urban design interventions called Ideas Marketplace. The Ideas Marketplace provides a forum for sustainability initiatives led by NYCHA residents and community organizations.
As NYCHA implements an increasing number of urban design projects through the Connected Communities initiative, the bar will be raised for the quality of life for all public housing residents and their neighbors. NYCHA residents should be able to initiate, inform, and enjoy good urbanism whenever they step outside their doors regardless of where they live in New York City.
Delma Palma is a licensed architect and urban designer in the Capital Projects Division of the New York City Housing Authority with experience in affordable and public housing design.