Computer Program Upgrades Are Coming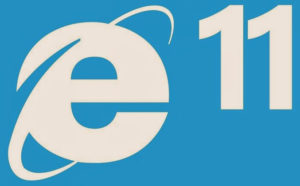 The IT Department will be upgrading two frequently used programs that will improve service for NYCHA's approximately 6,000 desktop computer users. Internet Explorer is being upgraded to version 11 and Adobe Acrobat also is being upgraded to version 11.
The upgrade is expected to begin mid-August and should take several weeks to complete. Upgrading will start with computers at central office locations and then move to computers in the field.
This upgrade is necessary for better compatibility with websites and other software, as well as increased security and vendor support.
IT will download the software to all employees' computers automatically after hours and on weekends to minimize business interruptions. Therefore, it is imperative that employees DO NOT SHUT DOWN (power off) their computers during this time period. Employees will be notified by email before the upgrades begin and when they are complete.
The email will advise computer users to prepare for the upgrades by not "shutting down" their machine at the end of the day until further notice. Instead of turning the power off, users should "log off" the desktop by clicking on the "Start" button, then selecting "Logoff."
Please close all applications and save all your work. Computers will be rebooted automatically as part of the upgrade and any work not saved will be lost.
The upgrades should not disturb users' Favorites list or any other settings.
If you experience any problems as a result of the upgrades, please call the IT Service Center at 212-306- 7000 or contact the Service Center 7000 by email at srvctr@nycha.nyc.gov.