Black History Month Celebration Honors NYCHA Veterans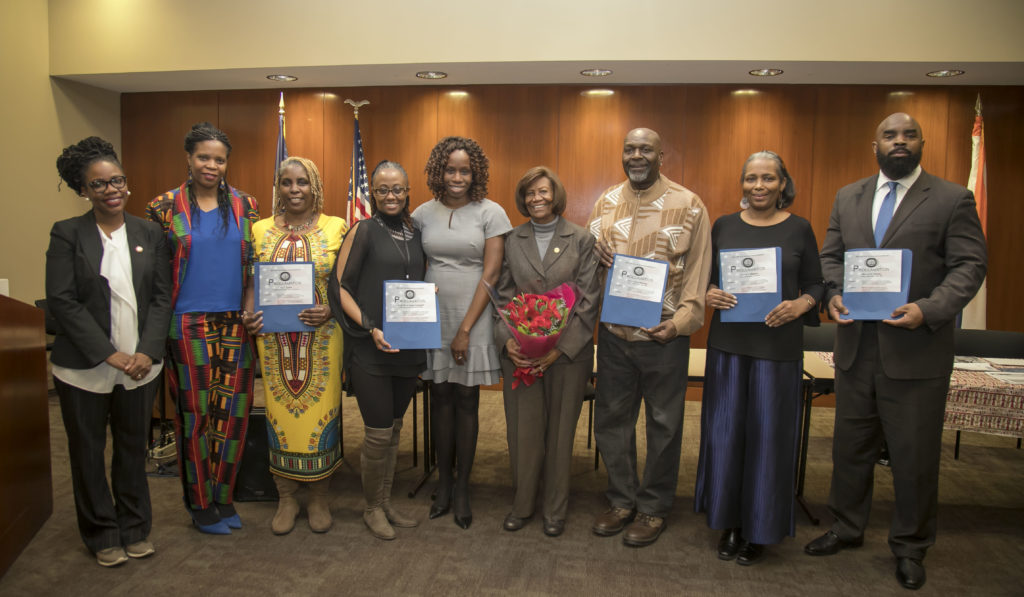 NYCHA celebrated Black History Month with a lively gathering in the 90 Church Street Ceremonial Room on February 28. In recognition of this year's national Black History Month theme of "African Americans in Times of War," Chair Shola Olatoye acknowledged the veterans in attendance: "You represent not just NYCHA's core values of collaboration and respect, but the founding principles of our country. You are all of our heroes." The festivities also included singing, spoken word poetry, and black history trivia.
 From left to right in the photo above: City Councilmember Alicka Ampry-Samuel (Chair of the Council's Committee on Public Housing), Administrative Staff Analyst Lynn Spivey (President of NYCHA's NAACP Chapter), Housing Assistant Joy Tynes (Army veteran), Clerical Associate Edith Marie Taylor-Campbell (Army Reserves veteran), Chair Shola Olatoye, Dr. Hazel N. Dukes (President of the NAACP New York State Conference), Housing Exterminator Frank Williams (Army veteran), Clerical Associate Corris Watson (Army veteran), and Senior Operations Project Manager Marlon Forbes (Navy veteran).