Better Living Through Technology

Tech Tools Bring Health Improvements to NYCHA Buildings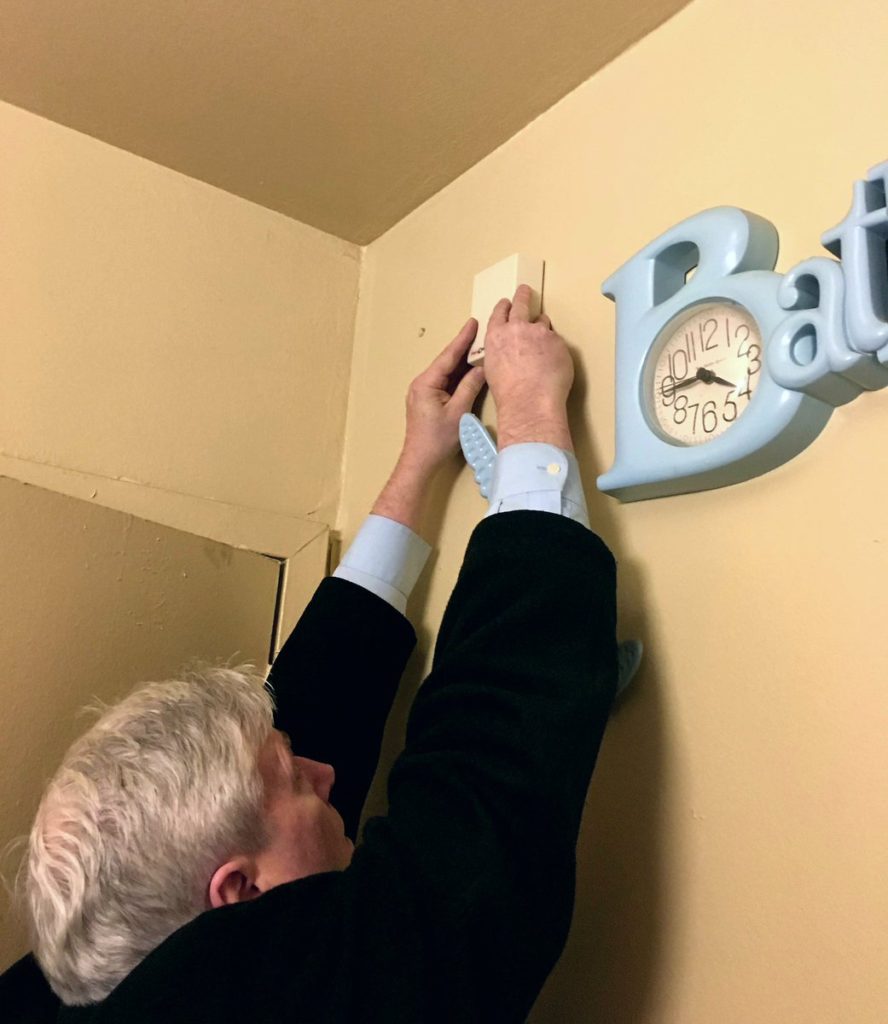 Residents in several Manhattan and Brooklyn developments will benefit from new high-tech innovations designed to enhance their health and quality of life through improved maintenance and operations.
Three companies – winners of NYCHA's Tech Pilots competition – are each developing a program under the guidance of Capital Projects' Energy and Sustainability Department in partnership with the Fund for Public Housing.
Pansofik has installed environmental sensors in apartment bathrooms at several buildings in Washington Heights Rehab. The wireless sensors will determine the effectiveness of ventilation upgrades in preventing mold and mildew growth and will monitor heating system performance during the colder months.
Enertiv's new technology continuously monitors the performance of rooftop ventilation fans at the UPACA (Site 5) development in East Harlem. These fans maintain indoor air quality and are prone to motor and fan belt failure. The monitors have already alerted development staff to multiple exhaust fan malfunctions in real time, enabling them to correct the problems before residents were affected, thereby reducing the risks associated with poor ventilation, such as mold, secondhand smoke, and air pollution.
BlocPower installed sensors at Saratoga Village in East New York, Brooklyn, to help address the challenges of heating outages and indoor air pollution. The sensors stream real-time energy, heating, and air quality data to a web dashboard managed by NYCHA's Energy Programs team, which will use the information to target improvements in the heating and ventilation systems. The company is also providing free Wi-Fi to the building's residents.
NYCHA Tech Pilots was launched by the Fund for Public Housing, a nonprofit founded to invest in the well-being of NYCHA residents and their communities. The Fund partnered with local technology organizations MetaProp NYC and Urban Tech Hub at Grand Central Tech to connect with these cutting-edge PropTech startups.
Learn more here.