Adapting to Change

NYCHA's Senior Staff Discuss Organizational Flexibility at the Fall Leadership Meeting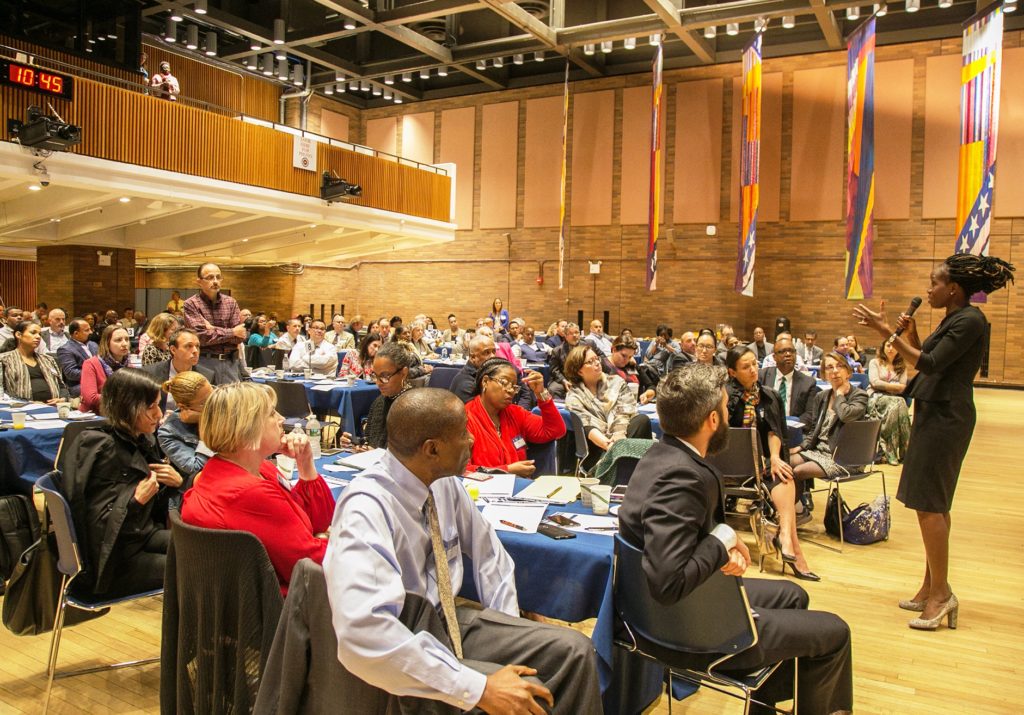 NYCHA Chair and CEO Shola Olatoye kicked off the Fall Leadership Meeting, a daylong convening of 200 senior staff, with an inspiring quote from the writer James Baldwin: "Not everything that is faced can be changed, but nothing can be changed until it is faced."
The October 3 event was held in an auditorium at NYPD headquarters. The theme: Adapting to Change.
Chair Olatoye reflected that NYCHA is successfully adapting to change through a host of NextGeneration NYCHA initiatives that improve the way we work. She cited examples such as the increased productivity that's resulting from equipping more than 5,000 staff with smartphones and how more than 70,000 units are now under the NextGen Operations (NGO) property management model. "Change is happening in all parts of the organization," she said. "Think about not just what you're doing, but how you're bringing about the change."
General Manager Michael Kelly asked staff to consider how they are "adapting to the changing parameters of what we can, should, and must do" as providers of affordable housing, adding that the "changing federal leadership means we must recommit to our vision . . . We must adapt to change to ensure public housing is here for the generations to come."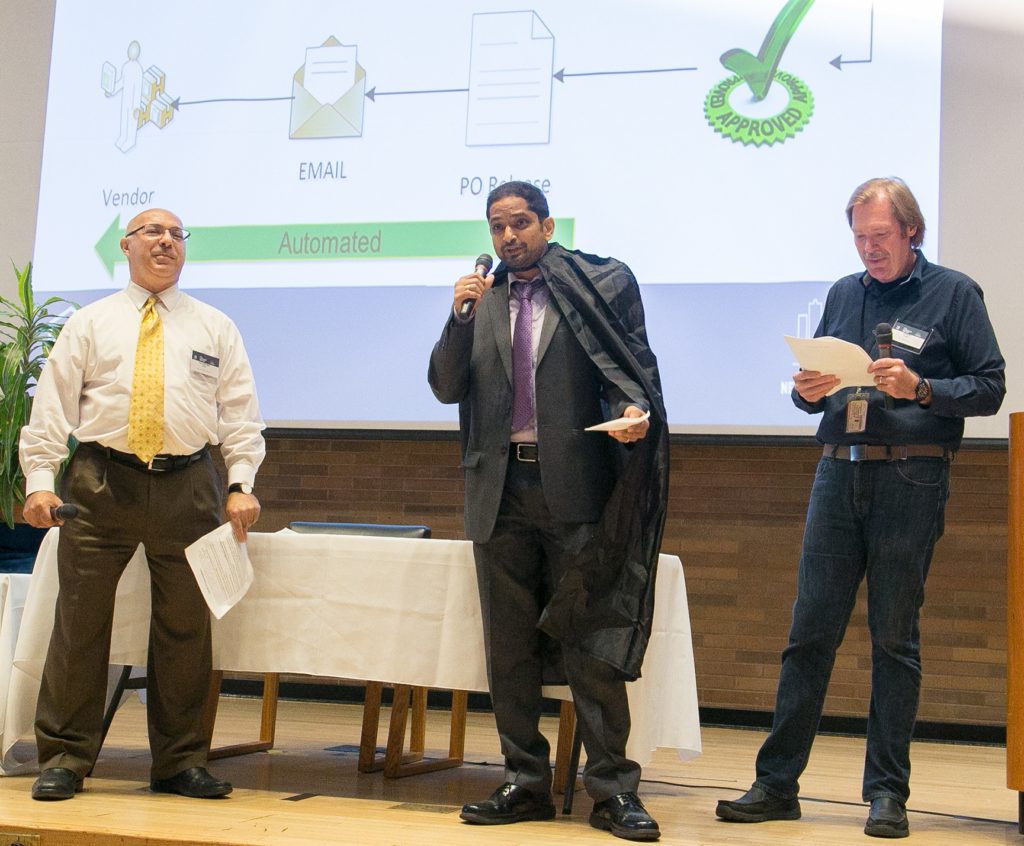 Presenters from a variety of departments explained how their teams are adapting to change. For instance, the Procurement Department collaborated with the IT Department to create a more efficient and transparent process for vendor payments. Support Services is working with Strategic Initiatives to improve the response to emergencies and plumbing stoppages. The Management Services Department is digitizing the Tenant Data System, which will save millions of sheets of paper and reduce staff data entry. [See the box below for more.]

The leaders of the Chicago, Denver, and Minneapolis housing authorities joined General Manager Kelly for a discussion on the changing public housing landscape and how public housing authorities can adapt. Ismael Guerrero, Executive Director of the Denver Housing Authority, said that frontline staff must be engaged to develop solutions because they have a deep understanding of the challenges. Gregory Russ, Executive Director/CEO of the Minneapolis Public Housing Authority, added that staff's imagination can be harnessed "to envision a different way of doing what we're doing."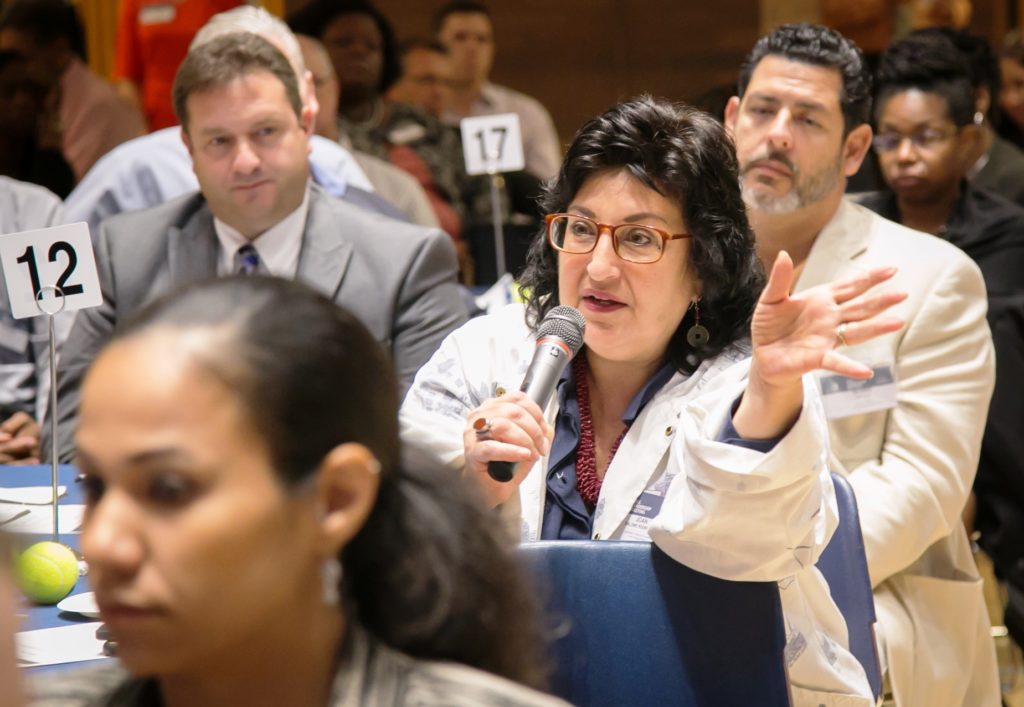 The Leadership Meeting concluded with a riveting conversation between Chair Olatoye and Shaun Donovan, who served as the Secretary of the United States Department of Housing and Urban Development as well as the Director of the Office of Management and Budget in the Obama administration. He also served as the Commissioner of the New York City Department of Housing Preservation and Development.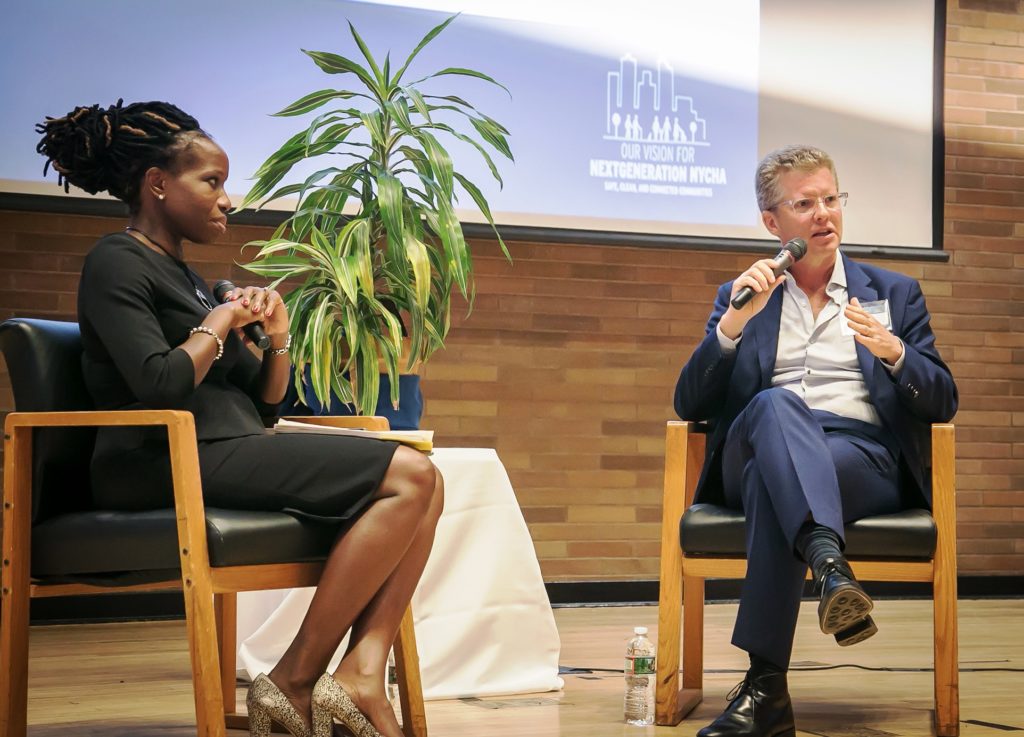 "It is not an easy time to be in public service," Mr. Donovan said. "The work you do every day on behalf of the people in this city who need it the most oftentimes goes unrecognized. So thank you for your service." On creating change, he commented, "If you do a good job listening, if stakeholders feel they've been heard and are part of the discussion, you can find ways to get things done . . . When you think a problem is unsolvable, expand the question and reconsider areas that you thought were beyond your control."
He added that "public housing is a national treasure," and we have to build national alliances and innovative public-private partnerships to support it. He also recommended using data to show how investments in public housing improve the health, life, and educational outcomes of families. "That kind of evidence really changes the dialogue."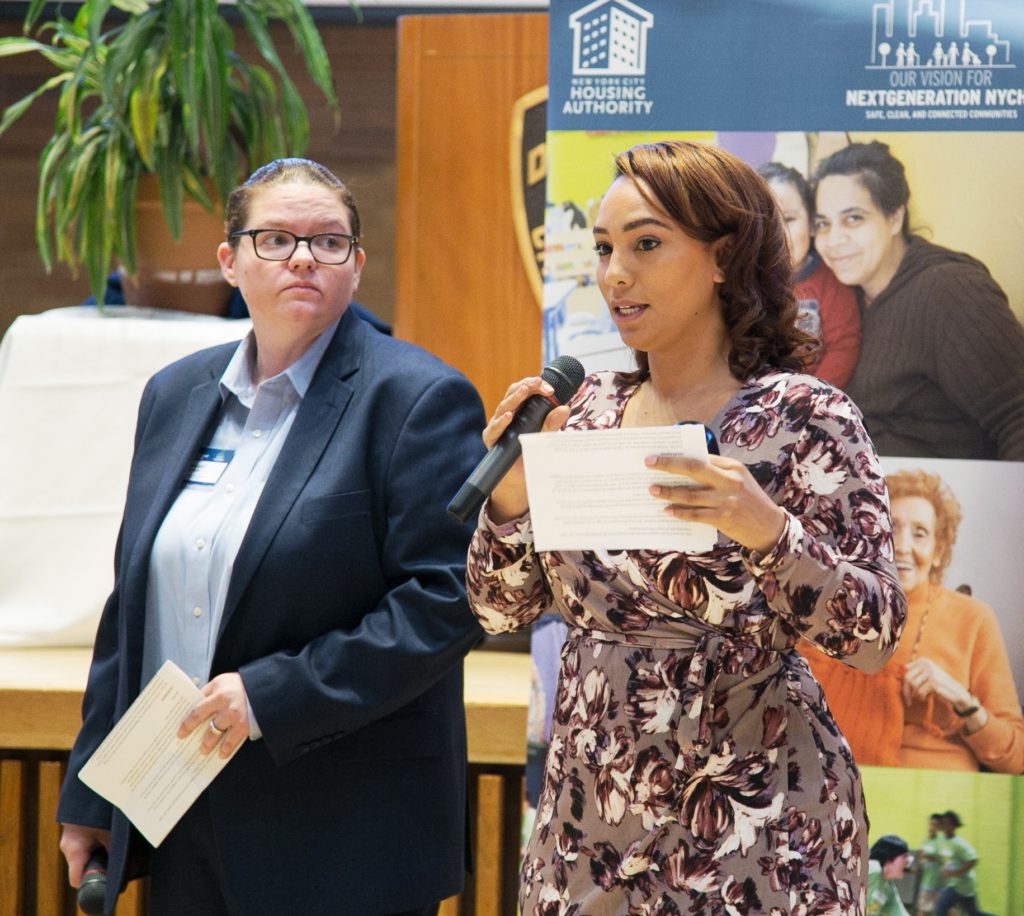 Adapting to Change
Performance Tracking and Analytics Department: Developing predictive tools to facilitate scheduling of work orders
NGO: 2,300+ staff training classes conducted, with 3,450 more in the pipeline
Capital Projects: Staff can access construction project documents in the field from mobile devices thanks to a new cloud-based software system
Customer Contact Center (CCC): Residents can now create a variety of work tickets on the phone without speaking to a representative, saving an average of nearly three minutes per call and freeing up CCC staff to handle more calls
IT Department: Rolling out new desktops with software that features improved communication and collaboration tools such as videoconferencing and internet-based storage