A NYCHA Alumnus Partners with the Authority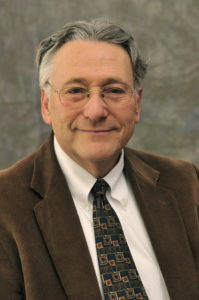 In October, as the deputy chief operating officer of the City University of New York (CUNY), Ron Spalter represented CUNY at the launch of NYCHA's announcement of its first large-scale solar energy program. He'd come a long way from the NYCHA development where he started his life in 1946.
Mr. Spalter lived with his parents and older brother in a one-bedroom apartment at First Houses in Manhattan until the age of eight. He remembers sharing the living room as a bedroom with his older brother, playing in the backyard area unsupervised, and seeing his mother poke her head out of the window to tell him when it was safe to cross the street.
In 1954, the family moved into a two-bedroom apartment at Woodside Houses in Queens, where he lived until he was 17. It wasn't just their apartment that got bigger with the move, the entire development was bigger than First Houses "and there were lots of trees—I'm a city kid—but I can still visualize all the trees as you walked through the property."
"At Woodside, I lived on the fifth floor and I had a friend on every floor. I could knock on a door on any floor and have a friend to hang out with," Mr. Spalter said.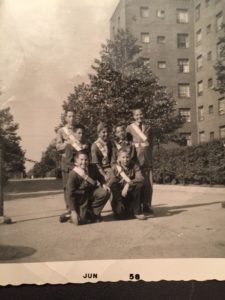 During a summer recruiting outing he organized while working as vice president for Borough of Manhattan Community College, he happened to meet a young woman who lived in the same Woodside Houses apartment he grew up in. "She had the same experiences, the same sense of safety and support that I did. I couldn't believe it," Mr. Spalter said.
That sense of community and support has stayed with Mr. Spalter and helped shape his career at CUNY, where he has worked for 43 years. In a variety of capacities, he has reinforced physical, financial, organizational, and academic stability at this important resource for New Yorkers.
In his current role his responsibilities include sustainability and energy conservation. Through this work his team has partnered to assist NYCHA with its solar program, which will install solar power on NYCHA rooftops and parking lots to provide low-cost clean energy to lower income New Yorkers.
"It gives me a great deal of satisfaction to work with NYCHA to expand renewable energy in New York," Mr. Spalter explained. "NYCHA has set the most ambitious goals of any City agency, and renewable energy is critical to New York remaining a viable place to live."