A Message from the Chair on Disaster Relief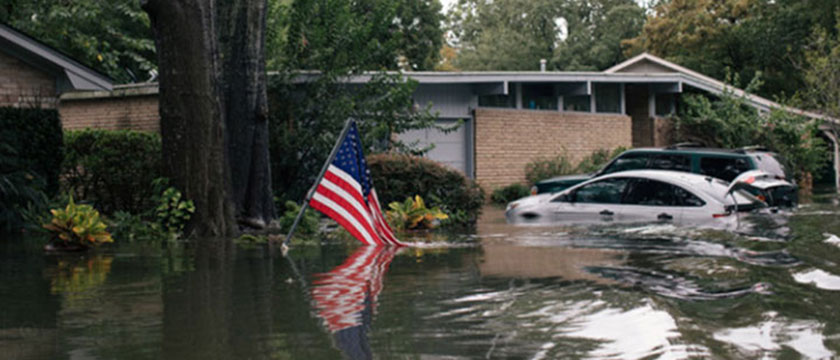 Dear Colleagues,
Our hearts break for the residents of Puerto Rico who are working to recover from the devastating impact of Hurricane Maria. Many of our colleagues and residents have family and loved ones who live on the island. Residents of other Caribbean countries, including Dominica, Barbuda, the U.S. Virgin Islands, and the Dominican Republic, are also suffering the damaging effects of the recent storms.
On September 21, Mayor Bill de Blasio and City Council Speaker Melissa Mark-Viverito announced that employees of the City of New York can directly donate a portion of their paychecks to relief efforts. One hundred percent of these funds will be distributed to organizations working with Puerto Ricans and other Caribbean residents who have been impacted by this storm.
To make a donation, log on to NYCAPS Employee Self-Service and visit "Disaster Relief" under Employee Self-Service on the left side of the screen. Please note that if you would like to donate to relief efforts for Hurricanes Harvey and Maria, only one transaction within a 24-hour period is allowed; the following day you will be able to enter a second donation. If you are unable to access NYCAPS Employee Self-Service or would like to donate to relief efforts for survivors of Hurricane Irma as well as Hurricanes Harvey and Maria, you can donate directly through the Mayor's Fund to Advance New York City at http://www1.nyc.gov/site/fund/index.page.
In partnership,
Shola Olatoye
Chair & CEO
Additionally, Mayor de Blasio announced 18 firehouses and EMS stations across the five boroughs where New Yorkers can donate critically needed items for Hurricane Maria relief. Below is a list of items New York City is collecting to send to those affected by Hurricane Maria:
Diapers
Baby food
Batteries
First Aid Supplies
Feminine Hygiene Products
Please note the City is only collecting the items listed above. All donated items must be non-perishable, not second-hand, nor contain any liquids of any kind. Open or unsealed donations of food or hygiene supplies will not be accepted. Wet wipes will also not be accepted. Any other items will be kindly returned.
There are 18 drop-off locations accepting donations across all five boroughs. Donations will be accepted during the hours of 7 a.m. through 9 p.m. Please be aware that FDNY members at these locations may not be present during drop-off hours if they are responding to an emergency.
Manhattan
Engine 91/Ladder 11: 242 E. 111th Street, New York, NY 11220 (East Harlem)
Engine 95/Ladder 36: 29 Vermilyea Avenue, New York, NY 10033 (Inwood)
Engine 28/Ladder 11: 222 E. 2nd Street, New York, NY 10009 (Lower East Side)
​
Bronx
EMS Station 26: 1264 Boston Road, Bronx NY 10456 (Morrisania)
EMS Station 55: 3134 Park Avenue, Bronx, NY 10451 (Melrose)
Engine 64/Ladder 47: 1214 Castle Hill Avenue, Bronx, NY 10462 (Castle Hill)
Engine 83/Ladder 29: 618 E. 138th Street, Bronx, NY 10454 (Mott Haven/South Bronx)
​
Queens
Engine 316: 27-12 Kearney Street, Queens, NY 11369 (East Elmhurst)
Engine 289/Ladder 138: 97-28 43rd Avenue, Queens, NY 11368 (Corona)
Engine 307/Ladder 154: 81-17 Northern Boulevard, Queens, NY 11372 (Jackson Heights)
Brooklyn
Engine 271/Ladder 124: 392 Himrod Street, Brooklyn, NY 11237 (Bushwick)
Engine 277/Ladder 112: 582 Knickerbocker Avenue, Brooklyn, NY 11221 (Bushwick)
Engine 201/Ladder 114: 5113 4th Avenue, Brooklyn, NY 11220 (Sunset Park)
Engine 228: 436 39th Street, Brooklyn, NY 11232 (Sunset Park)
Engine 218: 650 Hart Street, Brooklyn, NY 11221 (Bushwick)
Staten Island 
Engine 153/Ladder 77: 74 Broad Street, Staten Island, NY 10304 (Stapleton)
Engine 157/Ladder 80: 1573 Castleton Avenue, Staten Island, NY 10302 (Port Richmond)
Ladder 79: 1189 Castleton Avenue, Staten Island, NY 10310 (Port Richmond)​
Also, in response to Hurricane Maria, the United States Department of Agriculture (USDA) is temporarily allowing Puerto Rican evacuees who were receiving Nutrition Assistance Program (NAP) benefits in Puerto Rico to apply for SNAP in the state to which they've evacuated without having to close their assisting case first. Under this policy, Puerto Ricans receiving NAP benefits will be allowed to receive SNAP in New York City (and must terminate their existing case once systems are restored in Puerto Rico).  This policy is in effect until October 31, 2017.  For more information, please visit https://www.usda.gov/media/press-releases/2017/10/01/usda-announces-snap-policy-displaced-puerto-rico-residents.