A Look at First Houses, the Birthplace of Public Housing

By John Kolomechuk, Housing Manager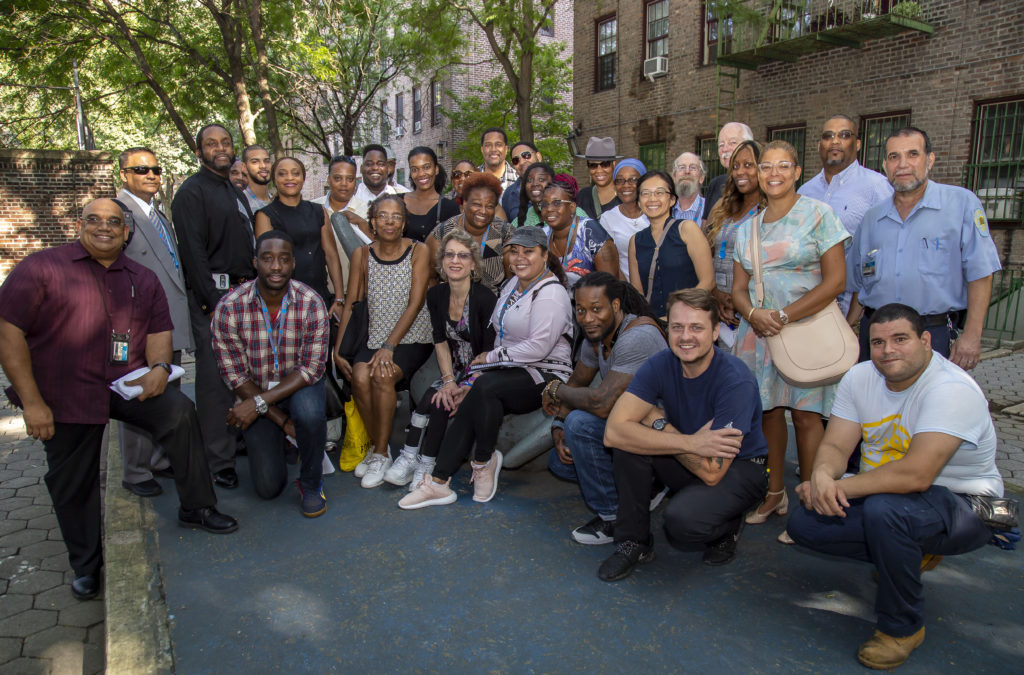 Although it was a sweltering day in August, the Employee Engagement Committee (EEC) was out in full force for a walking tour of First Houses in Manhattan, NYCHA's first development. This was our first activity as a group since the EEC's initial cohort "passed the torch" to us, the second cohort, in July.
At first glance, it may seem that this site, which opened in 1935, is more of a museum than a development. Of course, residents live and thrive here, and it's so vital that we maintain this piece of history in livable condition. This is history and home to more than 120 families presently.
This is the birthplace of public housing in New York City. Not far away from First Houses is the Tenement Museum. When you visit it, you get a sense of the kind of conditions that First Houses replaced. The idea was to create safe and decent affordable housing. This is what we do at NYCHA.
Naturally, solutions to problems that were applicable 80 years ago have changed. How do we keep, and strengthen, NYCHA's promise of safe, decent affordable housing? What does the future offer? First Houses was a good place to start our journey as EEC members and to ponder these questions.
First Houses' superintendent graciously explained to us how everything must be kept historically correct. The development's artwork that we viewed was impressive. Visiting the boiler room and an apartment move-out was also beneficial, since not all EEC members work at a development.
We thank the development staff and our passionate leader, Director of Employee Engagement Yvette Andino, for organizing this inspirational meeting.