A Home Run for the Skyliners

NYCHA's Softball Team Leads the League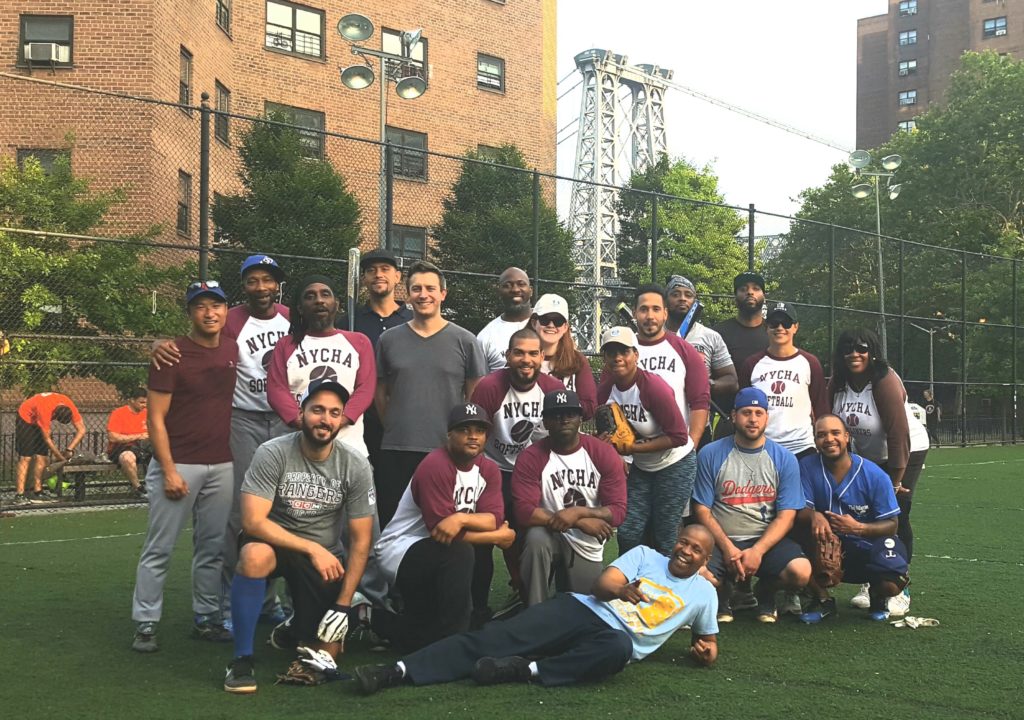 For the first time in their five-year history, NYCHA's softball team, the Skyliners, made it to the top of the NYC Government Softball League, with 10 wins and only 2 losses!
For the team's players, it's not just about playing a softball game but a way to get together after work, relieve some stress, and make new friends from different departments across NYCHA.
Maintenance Worker James Avitto, who plays shortstop, said that being on the team for the last two years has been a really positive experience: "This team has so much heart – we can be down by quite a few runs, but the hope in the dugout never dies. We always keep playing hard until the last out, we always have each other's backs, and, in the end, it's just a great group of people who came out to have some fun and ended up becoming friends."
Henry McPhatter, Supervisor of Housing Caretakers and rookie outfielder, noted that every Skyliner contributes something unique, plays to win, and enjoys socializing with teammates.
Oil Burner Specialist Jaison Buchanan's most memorable moment was a comeback victory over the undefeated Department of Social Services' Office of Legal Affairs (the OLA Bad News Barristers), which brought the Skyliners to first place in the league.
"This is my third year playing softball with the Skyliners, and by far this has been the best season ever," exclaimed Marisol Bravo, a clerical associate in the Human Resources Department. "When we are on the field, we are all one and we help motivate each other – it doesn't matter what department you're from or what title you hold, on the field we are there for one reason and that is to bring the 'Chip' to NYCHA! I love my team because we are a family."
The Skyliners practice once a week during the season. They are coached by Matthew Charney, Director of Real Estate Development, and managed by Jennifer Montalvo, Deputy Director of the Office of Intergovernmental Relations. To join the team, email softball@nycha.nyc.gov. And stay current with the Skyliners' progress next season at http://www.nycgsl.com.