A Green Call to Action

NYCHA Employee & Resident Participates in Mayor's Press Conference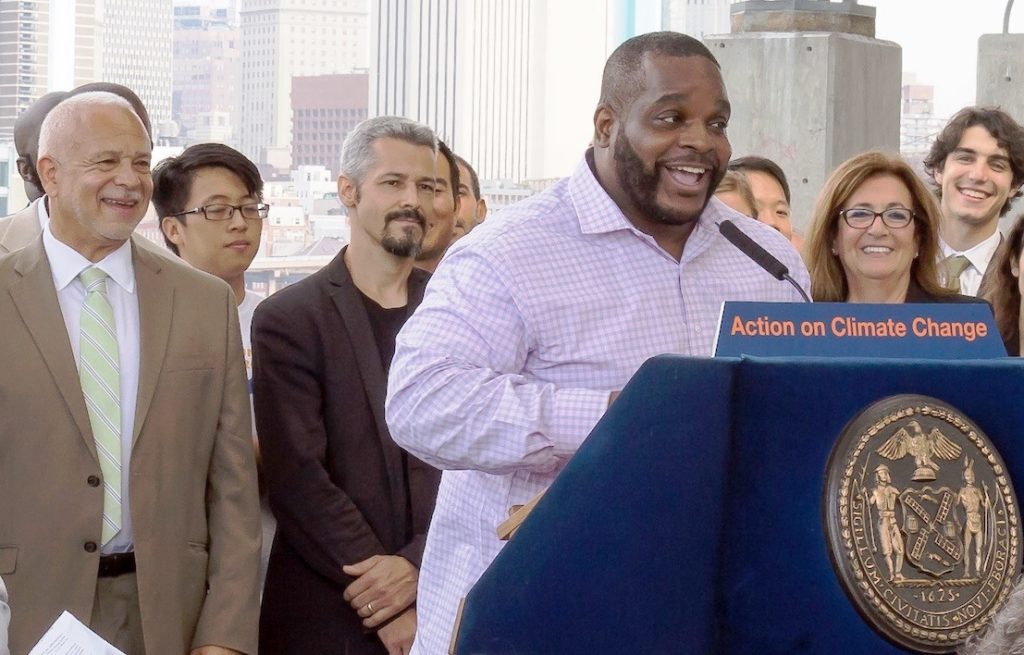 Robert White, a Red Hook Houses resident and member of NYCHA's Sandy recovery and resilience community outreach team, introduced Mayor Bill de Blasio at a press conference about the City's efforts to combat climate change.
"For the longest time, I didn't believe in climate change," Mr. White told attendees from a podium in Brooklyn Bridge Park, with a stunning backdrop of Lower Manhattan behind him. "Hurricane Sandy changed that for me, and after what I saw over the past two weeks – in Texas, the Caribbean, and Florida – we are again seeing that it's real, very real. After Sandy, I started working for NYCHA's Sandy recovery program. We need to fight climate change, and I know we can." (Watch a clip of Mr. White's remarks in the video below.)
Mayor de Blasio is proposing legislation that will require New York City building owners to make greater energy-efficient upgrades to boilers, heat distribution systems, hot water heaters, roofs, and windows. These improvements will reduce citywide greenhouse gas emissions by 7 percent by 2035 (the equivalent of taking 900,000 cars off the road) and create 17,000 green jobs.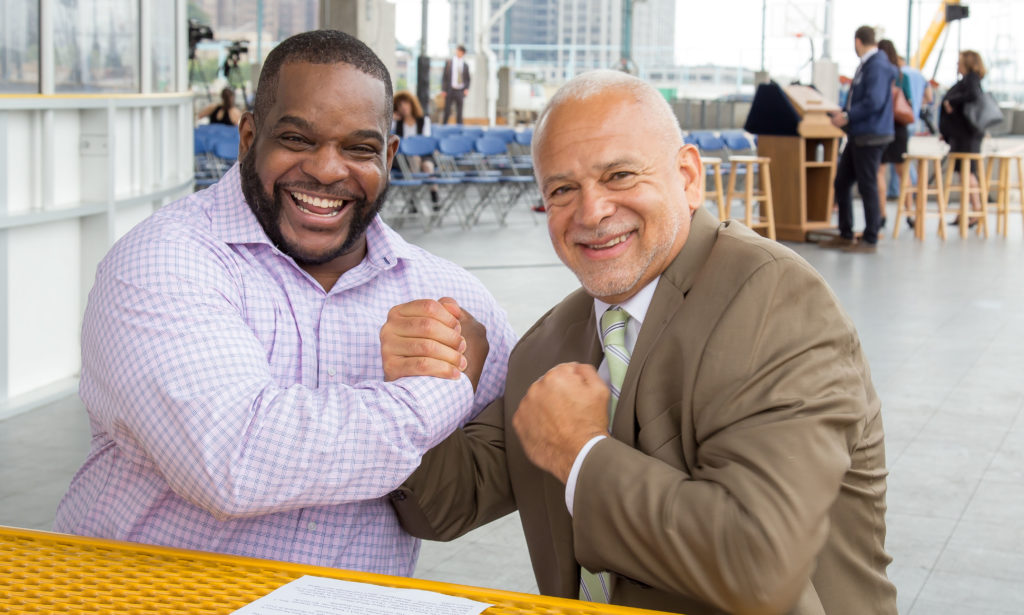 "Everyone needs to do their part to make New York City more sustainable and resilient," said NYCHA Chair and CEO Shola Olatoye. "We strongly support the Mayor's commitment to reducing greenhouse gas emissions, which will not only help us achieve our NextGen goal of creating safe, clean, and connected communities for our residents, but also means a healthier future for all New Yorkers."